Clinton Personal Injury Lawyer
When you are suffering from a serious injury or illness, the future can seem bleak, especially when the medical bills and other expenses begin to mount. However, the experienced Clinton personal injury lawyers of Fox, Farley, Willis & Burnette are here to help you get back on your feet again through financial compensation. Our attorneys will provide thoughtful negotiation and aggressive litigation to ensure that you are justly compensated for your medical bills, lost wages, pain and suffering, and other significant damages. We are committed to you and the success of your case, which is why we operate solely on a contingency basis. We do not collect a fee unless we win your case. Contact our Clinton injury lawyers today for assistance with any of the following types of accidents: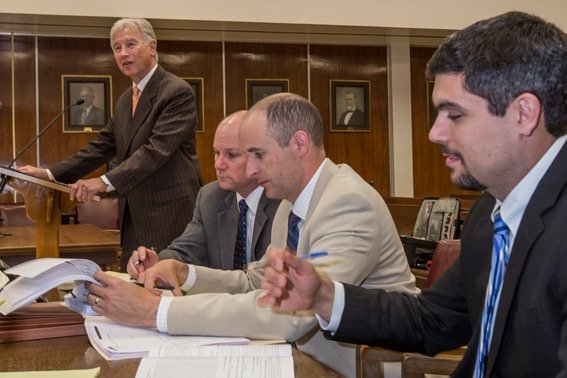 Our Areas Of Skill
The Clinton personal injury lawyers of Fox, Farley, Willis & Burnette are experienced in all types of personal injury cases. We have helped clients achieve significant financial success in all of the following areas:
Traffic Collisions – Tennessee traffic fatalities have been on the rise in the last few years, with over 1,000 citizens dying on our roads each year, according to the Tennessee Department of Safety and Homeland Security. Whether you are the victim of a car or truck collision, or were hit by a motor vehicle as a pedestrian, bicyclist, or motorcyclist, our attorneys will be able to provide invaluable assistance.
Nursing Home Abuse and Neglect – Unfortunately, the most vulnerable people in society are sometimes left in the hands of the cruelest and more thoughtless individuals. While most nursing homes provide excellent care, there are all too many cases of serious neglect, physical abuse, psychological abuse, financial abuse, and even sexual abuse. According to the Tennessee Commission on Aging and Disability, elder abuse is a growing problem, and something that everyone is a mandatory reporter. If you suspect abuse, you must report it to authorities.
Product Liability – If you were injured by a faulty product or a product that had improper safety labeling, you may be able to receive financial compensation for your injuries.
Workers' Compensation – Unlike a personal injury lawsuit, negligence is not important when it comes to workers' compensation. Whether you or another was responsible for the accident, you will qualify for benefits.
Medical Malpractice – Sadly, many Tennessee individuals have suffered at the hands of a negligent medical practitioner. 
Tennessee Personal Injury FAQ Videos
If I've Been Seriously Hurt How Do I Choose a Lawyer?
Why do You Limit Your Practice to Representing People Who Are Seriously Injured?
Call the Experienced Clinton Personal Injury Lawyers at Fox, Farley, Willis & Burnette Today
If you or a loved one was injured by a careless or reckless person or company, you deserve financial compensation. We encourage you to reach out to one of our Clinton personal injury lawyers at Fox, Farley, Willis & Burnette today by phone or email to schedule a free consultation.