Gatlinburg Personal Injury Lawyer
Recovering from an injury can be an intensive process involving medical professionals, hospital stays, rest, time away from work, and more. Injuries are also expensive and can permanently impact the quality of your life. If you have suffered from an injury due to another's negligence then you deserve to be compensated for your losses. While you handle the recovery aspect of your personal injury case, the knowledgeable Gatlinburg personal injury lawyers of Fox, Farley, Willis & Burnette will negotiate with insurance companies and litigate on your behalf. Our legal team works on a contingency basis so that you will not incur additional financial stress while seeking compensation.
Types of Gatlinburg Personal Injury Cases We Take On
Car Accidents – Car crashes can be caused by a number of different circumstances but two common scenarios that result in personal injury claims are DUIs and distracted driver. The initial police reports many not fully investigate who was liable in the crash but we will fight on your behalf to prove the negligent party so that you can seek compensation.
Truck Accidents – Truck crashes need to be carefully investigated and truck drivers have their own regulations they must follow. For example, the Federal Motor Carrier Safety Administration limits drivers to 8-hour driving shifts before they must take a 30-minute break. If a truck driver fails to follow these regulations they could be held liable in a crash. Motorcycle Accidents – According to the Insurance Institute for Highway Safety 12 percent of all fatal crashes deaths in Tennessee were motorcyclists. Motorcyclists have a higher rate of injury during crashes because they do not have the safety of being in an enclosed vehicle.
Uninsured Motorist Accidents – Even if a driver is uninsured or there was a hit-and-run, it is possible to receive compensation from the driver directly or from your insurance company.
Product Liability – Manufacturers and retailers are responsible for selling safe products. If you have used a product, prescription drug, or medical device that has resulted in an injury or illness, we can represent you against the large corporation who is liable.
Workers' Compensation – If you have been injured at work, make sure to follow the workplace procedures for medical care and then contact a knowledgeable lawyer who can assist you in your claim.
Energy and Atomic Workers' Compensation – Tennessee is home to thousands of energy and atomic workers. If safety precautions are not taken by the companies, working in such environments can lead to health concerns and illnesses.
Elder Abuse – We help on cases involving neglect, financial abuse, sexual abuse, and emotional abuse.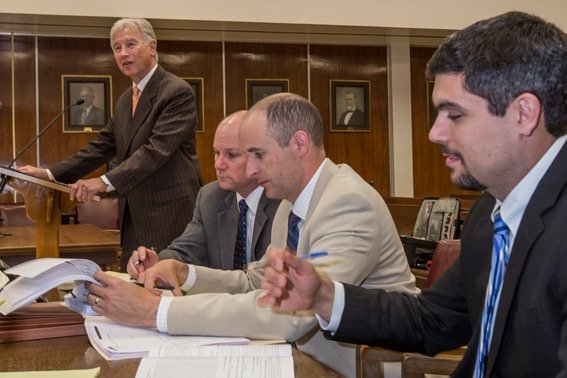 Reach Out to Our Gatlinburg Personal Injury Lawyers Today for Help
Personal injuries can mean be financially devastating. Not only are there bills from hospitals stays, doctor's visits, and physical therapy but you may lose time at work or suffer a long-term disability. If someone else was liable for your injuries, you deserve to be compensated for the financial loss as well as the emotional pain and suffering you endured. Contact a Gatlinburg personal injury lawyer at Fox, Farley, Willis & Burnette to learn more about how we can help you. Contact us by phone or email to schedule a free initial consultation today.