John Andrew Willis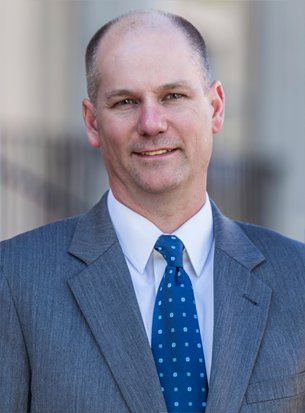 | | |
| --- | --- |
| Location: | Clinton, Tennessee |
| Phone: | 865-457-6440 |
| | 866-862-4855 |
| Fax: | 865-457-6322 |
| Email: | E-mail Me |
My name is John Willis.  I grew up in the town of Rogersville, Tennessee, the son of an attorney and a social worker.  I learned firsthand from my Mom how vulnerable many people were to forces beyond their control.  I also learned from my Dad how much an attorney could help others.    Armed with this knowledge, I went on to Vanderbilt University, graduating in 3 years, and then on to law school at the University of Tennessee, graduating in 1996.  Since that time, I have been handling cases involving people harmed by the reckless and wrongful conduct of others throughout Tennessee.  During that time, I have tried cases before judges and juries in most counties in East Tennessee, from the Tri-Cities down to Chattanooga, as well as Federal District Court.  I did spend my first years in practice representing defendants in personal injury litigation, including insurance companies, health care providers and trucking companies.  However, recalling the lessons learned from my Mom and Dad about helping people in the community, I joined Fox, Farley, Willis & Burnette in 2005, refocusing my practice exclusively on representing injured parties, and using my experience for victims of wrongdoing.
My professional obligations are important to me, and so I am an active participant in many professional organizations, including the Anderson County Bar Association (Secretary-Treasurer, 2010, Vice-President, 2011, President, 2012), Knoxville Bar Association (Executive Committee, Barristers 1999-2003, Pro Bono Project Advisory Board, 2002-2004, Membership Committee, 2007), Tennessee Bar Association (Litigation Section Executive Committee, 2002-2006), Tennessee Trial Lawyers Association (Board of Directors, current) and American Association for Justice; I am also an Investigating Committee Member of the Tennessee Board of Law Examiners, where I serve to interview and investigate potential candidates for admission to practice law in Tennessee and insure the candidates meet high ethical standards required to practice law in our State.
One of the things I love most about being part of Fox, Farley, Willis & Burnette is sharing the commitment to being an asset to our community.  To that end, I have worked on behalf of disadvantaged children in the juvenile justice system through CASA of the Tennessee Heartland (Board member, 2011-2017, President, 2015-2017), worked with Habitat for Humanity, and Second Harvest Food Bank.  I am, however, proudest of being a father and husband, and love spending time outdoors and traveling with my son and wife.  On occasion, I sneak away for some mountain biking or golf.