Our Attorneys
If you or a loved one have been seriously injured in a motor vehicle accident or mishap at one of east Tennessee's energy plants or if your family is mourning a loved one's catastrophic injuries or a case of wrongful death, the help you need is as close as your phone.
Our Dogs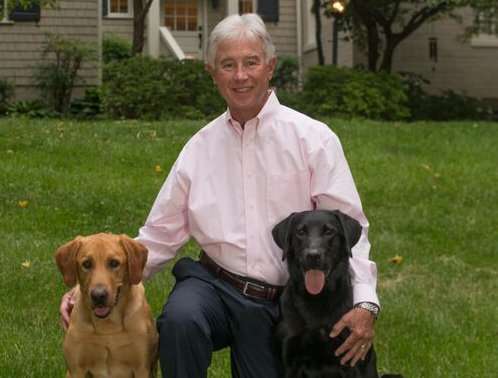 In the greater Knoxville metro and statewide, the law firm that can get results in your personal injury case is Fox, Farley, Willis & Burnette.
After decades of combined legal experience, demonstrated litigation skills, client commitment and community involvement, Fox, Farley, Willis & Burnette lawyers have been:
Rated one of America's pre-eminent attorneys in Martindale-Hubbell's Peer Review Ratings
Named to Mid-South Super Lawyers for 2007, 2008, 2009, 2010, 2011, 2012, 2013,2014 & 2015.
Rated one of Knoxville's best attorneys by City View Magazine, 2008, 2009, 2010, 2011, 2012, 2013, 2014, 2015 & 2016
"The time and energy they devote sponsoring community events, coaching youth sports, and generally providing help to people and organizations in need, is truly overwhelming. The folks at Fox, Farley, Willis & Burnette always step up to help our community anytime there is an opportunity." Anderson County Fair President Steve Queener
Partners and co-founders Bruce D. Fox and Michael S. Farley founded our full-service personal injury law offices in 2003 for one reason: to achieve justice for injured Tennesseans victimized by the negligence of others. We have the experience, dedication, reputation and track record that gets the job done.
Contact us today, toll free, to arrange a free consultation. Call 866-862-4855. If your injury or illness prevents you from coming to us, we can come to you.