Brad C. Burnette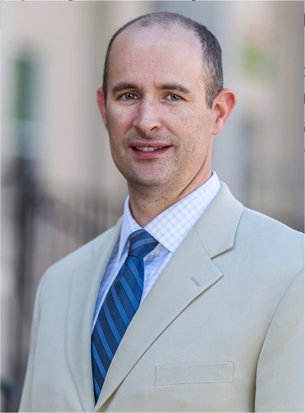 | | |
| --- | --- |
| Location: | Clinton, Tennessee |
| Phone: | 865-457-6440 |
| | 866-862-4855 |
| Fax: | 865-457-6322 |
| Email: | E-mail Me |
Brad Burnette is a native of New Orleans, Louisiana. He moved to Johnson City, Tennessee in 1990 with his mother and two brothers. He learned the value of public service and hard work at a young age. His mother was a social worker at the Veteran's Administration and she had her sons volunteering at the VA when Brad was just twelve years old. With the exception of his first year in law school, he has held a job since the day he turned sixteen. His mother insisted on it.
Brad graduated from Science Hill High School in 1996 and went on to study political science at East Tennessee State University with a minor in legal studies. He did so while maintaining full-time employment as a shoe salesman at the local JC Penney store and picking up an occasional shift waiting tables at Ruby Tuesday's.
Brad always wanted to be a lawyer. That dream seemed far-fetched because, as is often the case in a single-parent home, resources were usually limited. Through hard work and dedication, he was accepted into law school at the University of Memphis where he graduated with honors in 2005. While in law school, he served as the Editor-in-Chief of the Tennessee Journal of Practice and Procedure and as a member of the Moot Court Board. He also worked as a law clerk for the Honorable Judge Donn Southern in the Shelby County Probate Court, Division II.
Upon graduating from law school, Brad accepted a position in Knoxville as an associate attorney at one of Tennessee's oldest and most well-respected civil defense firms. As a defense attorney, he represented employers and their insurance carriers in employment and workers' compensation cases. He also defended businesses and individuals in slip-and-fall cases, car wrecks and construction litigation. He has extensive courtroom and trial experience throughout East Tennessee.
In February of 2014, Brad made the switch from defense attorney to plaintiff's attorney when he accepted an offer to join the team at Fox, Farley, Willis & Burnette. His time as a defense attorney has served him well because he understands how insurance companies value cases. He also knows first-hand the value that a competent attorney brings to the table in representing injured parties. He is a member of the Tennessee, Knoxville and Anderson County Bar Associations and the Tennessee Association for Justice.
Brad married his wife, Bethany, just two weeks before starting law school. She is a high school teacher in Knox County and together they have two sons and a daughter. If he can get out of the house, he enjoys hiking and fishing. He also devotes time each week mentoring a young man through Amachi Knoxville, which is a faith-based program that provides mentors to at-risk children. It is a cause that he is passionate about because he remembers the importance that various mentors played (and continue to play) in his development.