Brad C. Burnette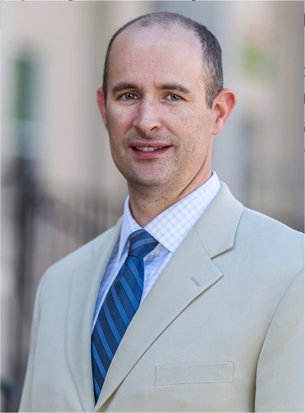 | | |
| --- | --- |
| Location: | Clinton, Tennessee |
| Phone: | 865-457-6440 |
| | 866-862-4855 |
| Fax: | 865-457-6322 |
| Email: | E-mail Me |
"I love being a trial lawyer and I'm proud of the work we do in this office. We fight for people seeking justice after they've been wronged. Insurance companies and corporations have legal departments protecting their interests. We help even the score for everyone else."
– Brad Burnette
Professional Accomplishments
Brad is a proud graduate of Science Hill High School in Johnson City, Tennessee. He graduated in 1996 and went on to study political science at East Tennessee State University with a minor in legal studies. He enrolled at the University of Memphis School of Law in 2002 and graduated with honors in 2005.
Upon graduating from law school, Brad accepted a position in Knoxville as an associate attorney at one of Tennessee's oldest and most well-respected civil defense firms. As a defense attorney, he represented employers and their insurance carriers in employment and workers' compensation cases. He also defended businesses and individuals in slip-and-fall cases, car wrecks and construction litigation. He was hired, almost exclusively, by insurance companies to represent their insured customers.
In February of 2014, Brad made the switch from defense attorney to plaintiff's attorney when he accepted an offer to join what was then Fox & Farley. His time as a defense attorney has served him well because he understands how insurance companies value cases. He also knows first-hand the value that a competent attorney brings to the table in representing injured parties.
Since joining the firm, Brad's practice and reputation have grown. He handles complex cases involving catastrophic injuries. He is a trial lawyer through and through. He prepares every case for trial because he knows that insurance companies won't offer fair compensation without the threat of a trial. If you see him in a courtroom, it's because the insurance company has refused to accept responsibility for the harms caused by their insured. Brad and his litigation team are honored anytime a client entrusts them to present their case to a jury. It truly is a privilege to seek justice on their behalf.
Brad is a member of the Tennessee, Knoxville and Anderson County Bar Associations. He has served on the Board of Governors for the Tennessee Trial Lawyers Association since 2015.
By 2016, Brad was nationally ranked as one of the top 10 lawyers under age 40 by the National Academy of Personal Injury Attorneys. The following year he was named one of the 10 best attorneys in Tennessee by the American Institute of Personal Injury Attorneys.
In 2020, after five years of study and training, Brad completed his undergraduate degree from the Keenan Trial Institute, which is a college designed specifically to hone and enhance trail techniques for attorneys representing victims of injury. He has since earned a master's degree from the Keenan Trial Institute.
Brad has a 10 out of 10 rating with Avvo, an independent attorney review website. He also has an AV Preeminent Peer Rating with Martindale-Hubbell, which is reserved for an elite group of attorneys who have been rated by their peers as having "very high ethical standards" and is the highest possible rating among attorney peers and judges. He is regularly voted as a top attorney in Knoxville's City View Magazine.
Personal Information
Brad is a native of New Orleans, Louisiana and he's a huge fan of the New Orleans Saints. He relocated to Johnson City, Tennessee with his mother and three brothers in 1990 and has called Tennessee home ever since.
Brad resides in Knoxville with his amazing wife, who teaches at a local high school. They live with their two sons and daughter as well as two French bulldogs and one hamster (purchased over his objection). When he's not going to battle with an insurance company for one of his clients, you can probably find Brad somewhere with his family. His boys play baseball and his daughter loves cheerleading and gymnastics. He never misses a game and will tell you that he loves to watch his kids compete.
Brad is an avid backcountry hiker and mountain-biker. He spends a lot of time in the Great Smoky Mountains National Park and the surrounding state parks of Middle and East Tennessee. He loves the outdoors and strongly supports efforts to protect our parks and their trail systems.
In an effort to keep him out of trouble, Brad's mother put him to work as a volunteer at the Mountain Home V.A. Medical Center when he was just 12 years old. He continues to volunteer today. Since 2013 he has served a mentor with Amachi of Knoxville, which is a faith-based program that provides mentors to at-risk children. It is a cause that he is passionate about because he remembers the importance that various mentors played (and continue to play) in his development.