Knoxville Car Accident Lawyer
Experienced Knoxville Car Accident Lawyers
Automobile accidents are one of the leading causes of injury and death in America. Sadly, many of these accidents could have been avoided if one or both parties had been driving responsibly. Driving is a necessary part of many people's lives, who may require a vehicle to travel to and from work, obtain medical treatment, and perform daily tasks. Drivers should be comfortable traveling public roads without fearing that another person's careless behavior could harm them or their families. When you have been the victim of another driver's negligence, you have the right to recover for the injuries that you sustained as a result of their misconduct. For over thirty years, the experienced Knoxville car accident lawyers at Fox, Farley, Willis & Burnette have been helping accident victims obtain the compensation they deserve when injured by another. 
What To Do If You Have Been In An Accident
Being involved in a car accident can be both physically and emotionally traumatic for victims and their families, but remembering to take certain steps as soon as the accident occurs can save you both time and money. If you are ever the victim of a collision, do not forget to do the following:
Contact law enforcement officials and/or emergency responders as soon as possible. This will allow you to file a collision report with the police where you can document the facts quickly and accurately while they are still fresh in your mind. This can save you time later on if the at-fault party disputes his or her role in the accident.
Seek medical care for anyone who was injured in the accident. This may require calling an ambulance or visiting a local hospital where qualified experts can assess your health and document your injuries.
Gather all necessary contact information from those involved in the accident, including names, phone numbers, and insurance information. It is also important to identify and obtain contact information from any bystanders who may have witnessed the accident and can provide testimony at a later date if necessary.
Once you have ensured that the health of all parties is stable and have obtained all necessary contact information, you can turn your attention to retaining an experienced attorney who can help protect your interests.
Vehicle Collisions: Types and Causes
Unfortunately, most car accidents are the result of completely avoidable negligent acts, such as a driver's decision to operate a vehicle while under the influence, while sleep deprived, or while generally distracted. These negligent choices can have devastating consequences for all parties involved. Whatever the cause, there are a few types of collisions that are indicative of at least one driver's negligence, including:
Head-on collisions;
Sideswipes;
Rollovers;
Rear-end collisions; and
Multi-party pile-ups.
While most car accidents involve a collision between more than one vehicle, it is not uncommon for an accident to be caused by improper vehicle maintenance, a defective car part, a broken traffic light, or a road hazard created by a construction crew or even a natural disaster. These types of accidents can also result in painful, expensive, and sometimes permanent injuries. 
The Cost of Treating Accident-Related Injuries
The types of injuries that can result from car accidents range in severity. Many accident victims are lucky enough to walk away without a scratch, while others may sustain anything from broken bones to brain damage. The types and seriousness of injuries depend on the number of cars involved in the accident, the speed at which the automobiles were traveling, and the size of the vehicles. Some of the most common injuries resulting from collisions include:
Minor to severe lacerations;
Contusions;
Fractures and broken bones;
Head trauma
Emotional distress and anxiety;
Internal bleeding;
Paralysis; and
Nerve damage.
Collecting Knoxville Car Accident Compensation
Obtaining treatment for injuries sustained in a car accident can be extremely expensive. Costs include the price of medications, rehabilitation, surgeries, and even long-term nursing or assisted living. But the price of being severely injured can result in more than just medical costs.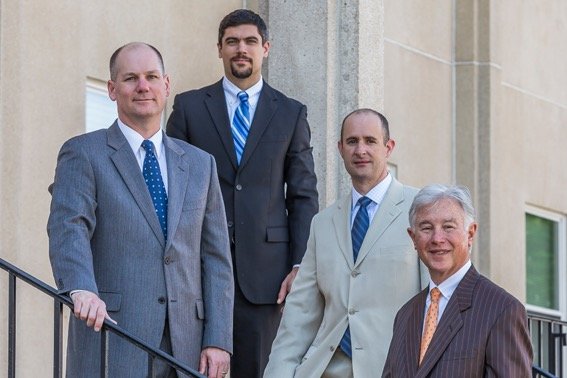 For instance, depending on the severity of the injury, a person might be unable to work for weeks or even months. In some cases, injuries are so debilitating that a victim is never able to work again.
The Knoxville car accident lawyers at Fox, Farley, Willis & Burnette can help you obtain compensation for the harm you suffered in an accident caused by another driver's negligence. This can include medical expenses, reduced earnings due to long-term injuries, lost wages, and pain and suffering.
Most car accidents also result in damage to at least one party's vehicle. We can also help you recover for the damage done to your car, whether scrapes and dents or a total loss. If your car was damaged in an accident, we can help you obtain the funds you need to have it fixed quickly and with the greatest care.
Even the best mechanics will need time to fix a damaged vehicle, especially if there is any engine work that needs to be done. We understand that your busy life will most likely require that you have access to a car, and we can make sure that you are provided with a rental car until the repairs on your vehicle are completed. If your accident was especially severe and your car was totaled, we can help to ensure that you are given the cost of a replacement vehicle.
Contact the Experienced Knoxville Car Accident Lawyers at Fox, Farley, Willis & Burnette Today
Accident victims are often traumatized and so physically injured that they are unable to pursue their legal rights by meeting with an attorney. We understand that you may have limitations and are willing to do whatever we can to ensure that you get the representation that you deserve. If you are unable to travel to our office, we will be more than happy to have one of our experienced Knoxville car accident lawyers meet with you at a mutually agreed-upon location, such the hospital where you are being treated or your home.
If you or a loved one were injured in a car accident, please contact our Knoxville car accident lawyers at (866) 958-4414 for a free consultation, and we will help you get started on pursuing your claim.