Gatlinburg Motorcycle Accident Lawyer
Tennessee Code Title 55-9-part-3 states that Tennessee motorcyclists must wear helmets, and protective eyewear, use daytime headlights, only have a passenger if there is a seat, and more. Unfortunately, even with all of the laws meant to keep motorcyclists safe, crashes can still be caused by other negligent drivers. If you or a loved one has been in a crash with another vehicle while riding their motorcycle, it is crucial you speak with an experienced Gatlinburg motorcycle accident lawyer. The liable party must be held responsible and you deserve to be financially compensated for your losses. The lawyers at Fox, Farley, Willis & Burnette are here to help you post-motorcycle accident.
Why Motorcycle Crashes are So Devastating
All traffic accidents have the potential to cause severe injuries, but crashes involving motorcyclists have a higher risk of injury because of the following:
Motorcycles are not enclosed like other vehicles on the road that have shatter- resistant windshields and side airbags. When a motorcyclist crashes, their direct impact will be with another vehicle or with the pavement.
Motorcycles are harder for other vehicles to see because they are compact.
Motorcycles are lighter in weight. According to a newsletter provided by the University of Chicago, the average motorcycle in the United States weighs between 450-500 pounds while the average weight of a car is 4,000 pounds. A driver who hits a motorcycle will do more damage to the motorcyclist for the sheer reason that their vehicle is significantly larger.
Motorcyclists are more likely to be knocked over in a crash because they only have two-wheels.
Motorcycle Injuries
Even if a motorcyclist is wearing a helmet and all the requisite protective gear, they can still suffer severe injuries in a crash. Possible trauma from a collision includes:
Paralysis;
Traumatic brain injuries;
Lacerations;
Burns;
Road rash;
Whiplash;
Fractured bones;
Internal bleeding; and
Organ damage. 
Sustained injuries sometimes result in death. The compassionate lawyers at Fox, Farley, Willis & Burnette have represented families through the legal process after they have lost a loved one in a crash. We also have vast experience handling cases for motorcyclists who have been injured and need to focus their efforts on recovering. 
Compensation
If you have been injured in a motorcycle crash that was caused by another party, you deserve to seek compensation. This will require submitting a claim to the liable party's insurance company. Factors that influence compensation include:
Hospital bills;
Further rehabilitation costs;
Pain and suffering;
Permanent disfigurement;
Lost wages; and
Decreased quality of life.
Family members of a deceased person may seek compensation for loss of companionship, loss of the deceased's future earnings; funeral costs, and more.
Contact Fox, Farley, Willis & Burnette About Your Motorcycle Accident Today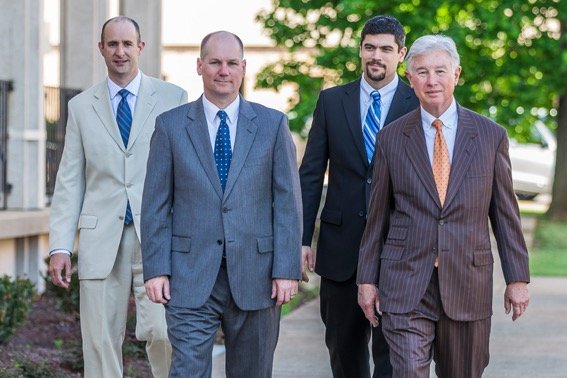 Our Gatlinburg lawyers will fight aggressively on your behalf so that you receive compensation that will help cover your medical costs and allow you to return to a good quality of life. We understand that this time can be financially and emotionally overwhelming. To help ease your situation, our personal injury lawyers operate on a contingency basis so that you don't have to pay us until your case is successfully resolved. Contact us to learn more about how we can help you.