Gatlinburg Truck Accident Lawyer

Tennessee is the headquarters for both U.S. Xpress and Covenant Transport, which are two large trucking companies in the United States. According to Chattanooga Times Free Press, 289 people in Tennessee and Georgia died in crashes with large trucks. While any vehicle crash can cause damages, the sheer size of trucks means that anyone they hit on the road is likely to sustain severe injuries. If you have been involved in a truck collision, contact an experienced Gatlinburg truck accident lawyer at Fox, Farley, Willis & Burnette to learn how we can assist you.
Common Reasons Trucks Crash
With the need for freight to arrive at its destination quickly and the overcrowded roads that always seem to have construction zones, truck drivers are under a lot of pressure. As a result, truck drivers are known to make reckless decisions that cause collisions. Common causes of  truck crashes include: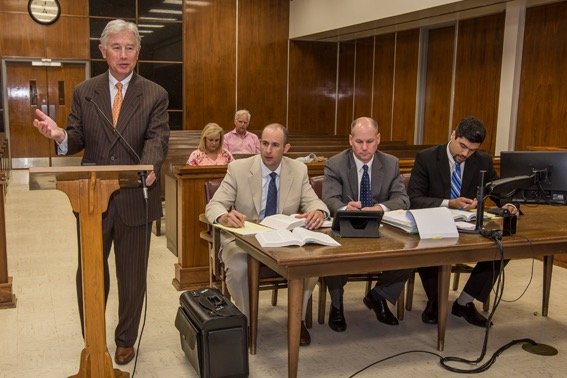 Speeding or going at a speed unsafe for the road conditions;
Improperly loaded freight;
Distracted driving;
Fatigue; and
Driving under the influence of alcohol or drugs. 
If you have been hit by a truck, a personal injury lawyer can investigate your case to see what the cause was. If the truck driver was not following truck regulations or the standard rules of the road, they are liable for your injuries.
Federal Regulations for Truck Drivers
According to the Federal Motor Carrier Safety Association, there are specific hours-of-service limits for property-carrying drivers. For instance, they may only drive for eight hours at a time before taking a rest break. There are also regulations about how cargo must be secured, what medical examinations a driver must pass, and what is required to keep a truck road-worthy.
Truck Accident Injuries
An average car weighs 4,000 pounds while trucks in the United States are allowed to weigh up to 80,000 lbs. Injuries sustained in a truck collision are often the same ones seen in passenger vehicle crashes, but they tend to be more severe because of the impact from such a heavy vehicle. Common injuries include:
Fractured bones;
Spinal cord injuries;
Traumatic brain injuries;
Burns;
Bruising and internal bleeding;
Deep lacerations;
Damage to organs; and
Loss of limbs.
You deserve to be compensated for any medical bills, lost wages, permanent disability, lost property, decrease in quality of life, and pain that you have endured as a result of the truck collision. A personal injury lawyer can help you assess all of your losses as a result of the crash.
Our Legal Team Can Help You After a Truck Accident
After a crash it is important to focus on your recovery. However, if someone else is liable for your injuries it is also crucial you take the necessary legal steps to get compensated for the damages. At our Gatlinburg office we have experienced, compassionate lawyers who can represent you and fight on your behalf against the insurance companies, giving you the peace of mind to take care of your health and family first. Contact us for a free initial consultation today.