Clinton Car Accident Lawyer
There are few activities that we participate in on a regular basis that are as dangerous as driving in a car. Riding a roller coaster or walking home in the dark may seem scarier, but the truth is that our lives are often fairly safe, other than when we are on the road. Due to the ever increasing prevalence of distracted and aggressive driving, a serious car wreck may be just around the bend. However, if you were injured in a traffic collision, we can help. The experienced Clinton car accident lawyers of Fox, Farley, Willis & Burnette are here to provide legal assistance and to ensure that the negligent party is held accountable for their actions.
What You Need To Do After A Collision
It is incredibly important to report all traffic collisions, even if they seem minor at the time. During an accident, our minds are flooded with adrenaline and flushed of rationality, meaning that we do not make good decisions in the heat of a crisis. Because of this, it is important to keep the following steps in mind immediately following a Clinton car crash:
Ensure your own safety and the safety of others;
Call 911 if necessary and provide medical care for others;
Move your car from the roadway if can do so safely;
Exchange driver's license identification, license plate, insurance, phone number, and name with any other parties;
Get contact information of witnesses and their accounts of what happened;
Take photos;
Seek medical care;
Call your insurance company; and
Contact an attorney.
How Are Traffic Collisions Caused?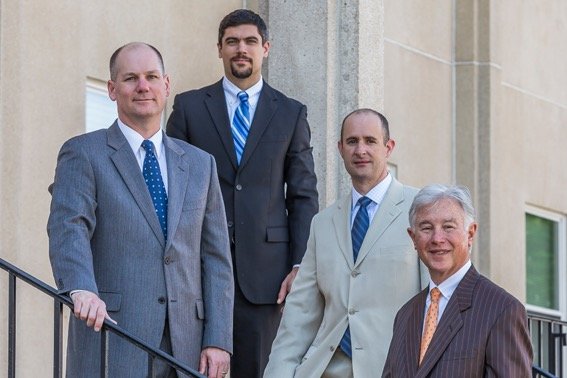 Almost all traffic collisions are caused by driver negligence. Some of the most common reasons include distracted driving, aggressive driving, impatience, drowsy or fatigued driving, and driving under the influence of alcohol. According to the National Highway Traffic Safety Administration, 94 percent of crashes are caused by driver error, two percent are caused by vehicle malfunction, two percent are caused by the driving environment, and two percent of crashes are caused by unknown factors. The fact that 94 percent of crashes are caused by a driver means that in your case, it is very likely that a driver caused your injuries. Our goal is to determine the cause of the crash, and ensure that the other party's irresponsible actions are held against them. The three most common causes of crashes in Anderson County, according to the Tennessee Department of Safety and Homeland Security, are:
Following improperly;
Failure to yield right of way; and
Failure to keep in lane or running off road.
Other crashes commonly involve DUI, speeding, texting and driving, aggressive driving, and running red lights and stop signs. 
Tennessee Car Accident FAQ Videos
If I've Been Injured in an Accident What Should I do After I Leave the Scene?
If I've Been Injured in an Accident What Should I do at the Scene?
If I've Been Injured in a Collision Can I Still See My Own Doctor?
Contact the Professional Clinton Car Accident Lawyers of Fox, Farley, Willis & Burnette Today
Whether your injuries are moderate or severe, you deserve to be compensated. Our professional Clinton car accident lawyers at Fox, Farley, Willis & Burnette are experienced in and out of court, and can help provide you with the type of financial compensation that could help you throughout the rest of your life. Do not hesitate to call us at 866-958-4414 today.