Clinton Truck Accident Lawyer
The National Highway Traffic Safety Administration reports that there were 4,050 fatal crashes in 2015 that involved large trucks. The sheer size of trucks means they are more likely to cause injury to passengers in a car or others users of the road such as cyclists or pedestrians. The load they carry means they can weigh over 20 times as much as a standard vehicle, which makes braking quickly difficult for a truck driver. Truck drivers need to be responsive and often they are distracted or overly tired on the road. If you've been involved in a collision with a truck, contact our Clinton truck accident lawyers to learn how we can help you with the legal implications of your crash.
Common Reasons Trucks Cause Crashes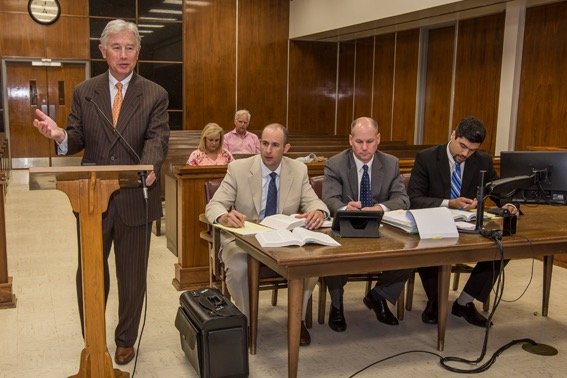 Truck drivers have a lot of responsibility on the road. Unfortunately, truck drivers sometimes make poor decisions that put others on the road at risk. Some reasons a truck driver may get involved in a crash include:
Distracted driving from cell phone use or other technology;
Sleepiness from not taking required rest or stopping when they feel tired;
Driving under the influence of alcohol or drugs;
Speeding or going inappropriate speeds for the road conditions; and
Oversteering or having shifting cargo.
If you have been injured in a crash with a truck, you deserve compensation for your pain and suffering. Our Clinton truck accident lawyers are here to help you through the process of making a claim and potentially filing a lawsuit. 
The Costs of Being in a Truck Accident
All of the injuries you associate with car crashes remain the same for crashes involving heavy trucks. However, truck crashes are often more severe. According to The U.S. Department of Transportation, 73.5 percent of all truck collision fatalities were occupants of the car who was hit. The high clearance and higher center of gravity mean that trucks can drive over cars or roll-over and cause a vehicle to be trapped underneath.
Trucks aren't just dangerous as a vehicle. They carry heavy loads, which can become loose in a collision and cause additional injuries. People involved with trucks hauling hazardous cargo that spills will also be exposed to toxic chemicals.
Compensation for Your Injuries
In a claim to insurance companies there are many factors that must be considered. An experienced truck lawyer will help you determine the amount of money you should request in a claim based on:
The injury and subsequent medical costs
Lost wages
Pain and suffering
Psychological Trauma
Loss of joy of life
Loss of future earning capacity
Disfigurement
Loss of property
Contact a Clinton Truck Accident Lawyer Today
If you have been injured by a truck collision, our experienced Clinton truck accident lawyers at Fox, Farley, Willis & Burnette will investigate all aspects of your case to make sure you are properly compensated. Insurance companies will do anything they can to avoid paying claims so we will fight on your behalf. Contact us today at our Clinton office for a free initial consultation.