Am I Insured If I Am in an Accident Driving My Employer's Truck?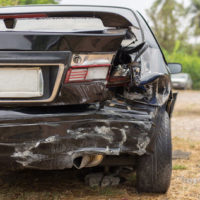 Dealing with insurance companies can be maddening, especially after you have been in a car accident and seek to recover benefits under your policy. Insurance contracts are carefully drafted to minimize the insurance company's liability. This means that even if you think you should be covered, the policy (and the law) may state otherwise.
Driver Denied Benefits for Accident in Work Vehicle
A frequent area of disagreement between drivers and their insurance companies is the scope of "underinsured" motorist coverage. Tennessee law requires insurers to offer such coverage, which protects the insured in the event of an accident caused by a third party who lacks sufficient insurance of their own. For example, say you are driving your car and get hit by a drunk driver. You subsequently sue the drunk driver and win a personal injury judgment. If the drunk driver's insurance is not enough to cover the judgment, you can seek coverage from your own insurer under an underinsured motorist clause in your policy.
Of course, in practice it is not always that simple. Consider a recent decision by the U.S. Sixth Circuit Court of Appeals. The Court was asked to review an earlier ruling by a federal judge in Tennessee holding that an insurer was not liable under an underinsured motorist clause for injuries sustained by a policyholder in a truck accident. The legal dispute centered on whether the policyholder's vehicle was actually covered by the policy.
This case began with a freak accident. A driver crashed her car. The impact of that crash sent one of the tires flying from her vehicle and into the 18-wheel truck driven by the plaintiff. This second impact caused significant injuries to the plaintiff, including medical bills and lost wages.
The plaintiff sued the owner of the rogue tire–i.e., the driver whose initial crash set off the chain of events leading to the plaintiff's injuries. The plaintiff also named his own insurance company, that is to say the company that issued his personal automobile insurance policy, which included underinsured motorist coverage. The plaintiff argued his insurer was "contractually obligated" to pay any damages he obtained from the other driver that were not covered by her insurance. (The plaintiff eventually settled his claim with the other driver.)
The insurance company argued it was not liable for any damages arising from this accident because the plaintiff was driving a truck owned by his employer. The plaintiff's personal insurance policy excluded coverage for accidents that took place when he was in a vehicle "furnished or available for [his] regular use." In other words, if he was not driving his personal car–a vehicle specifically covered by his policy–he could not claim coverage while driving a vehicle he made "regular use" of for work.
The trial court–and later the Sixth Circuit–held this language was "unambiguous" and defeated the plaintiff's claim.
Get Help From a Knoxville Personal Injury Lawyer
After a car accident you may assume your insurance company will automatically cover your injuries and property damage without complaint. Unfortunately, that is frequently not the case. This is why you need advice from an experienced Tennessee car accident attorney who can assist you in dealing with insurers. Contact the offices of Fox, Farley, Willis & Burnette, Attorneys at Law, in Clinton or Knoxville today to schedule a consultation about your case.
Source:
scholar.google.com/scholar_case?case=5525969957468795464&hl=en&as_sdt=6,47