Tennessee Court Rules Undocumented Immigrants Entitled to Full Workers' Compensation Benefits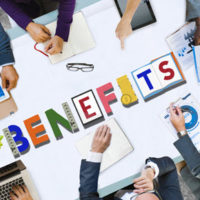 Workers' compensation is supposed to protect employees who are injured on the job. If an employee who suffers a permanent partial disability fails to make a "meaningful return to work," Tennessee workers' compensation allows him or her to receive a higher award of benefits than if they are able to work again. The point of this rule is actually to encourage employers to help an employee get back to work, since this will result in a lower workers' compensation award.
Federal Law Preempts Tennessee "Penalty"
But what if an employee is unable to return to work due to immigration status? Obviously, it is against the law for an employer to knowingly return an undocumented immigrant to working status. And under a 2012 law passed by the Tennessee General Assembly, an undocumented employee who is injured on the job can only collect the same level of workers' compensation benefits as someone who would otherwise be able to make a meaningful return to work. In other words, the law punishes undocumented workers.
On November 21, a Special Workers' Compensation Appeals Panel of the Tennessee Supreme Court upheld a lower court decision holding the Tennessee law unconstitutional. The plaintiff in this case is an undocumented immigrant who worked for a building and ground maintenance company. The employer made no effort to ascertain the employee's immigration status prior to hiring him.
While using a lawn mower as part of his job, the employee slipped and fell. He lost control of the mower, which ran over his left arm. As a result, the employee required multiple surgeries. A doctor later assigned to evaluate the employee's status for workers' compensation purposes determined that he had suffered an "overall 24 percent medical impairment rating," signifying a permanent partial disability.
When an employee is unable to return to work following this type of disability, a workers' compensation judge normally multiplies the impairment assigned by the doctor by a factor of 3.5, which in this case meant the employee "sustained a vocation disability of 84 percent to the left arm." But the employer–and the Tennessee Attorney General's office–argued that under state law, the employee was limited to a multiplier of just 1.5 because of his immigration status.
The workers' compensation judge, and later the Appeals Panel, said this limit conflicted with federal law. The problem was not the 1.5-multiplier limit. Rather, another provision of the same 2012 statute imposes a "civil penalty," in the form of a mandatory contribution to the state's uninsured employers fund, against any employer that is proven to knowingly hire undocumented workers. But a federal law, the Immigration Reform Act, prohibits states from imposing such "civil or criminal sanctions," which effectively undermines Congress' constitutional role in setting immigration policy.
Accordingly, the Appeals Panel held the federal law preempted the entire 2012 statute, including the 1.5-multiplier limit, and since no other law "authorizes courts to limit undocumented workers to benefits of one and one-half times the medical impairment rating," the employee in this case was entitled to the same 3.5-multiplier benefit in calculating his own workers' compensation award.
Need Help From a Tennessee Workers' Compensation Attorney?
The Appeals Panel's decision is great news for thousands of Tennessee workers who might be reluctant to report an on-the-job injury due to concerns about their immigration status. If you have been hurt at work and need to speak with an experienced Knoxville personal injury lawyer, contact the offices of Fox, Farley, Willis & Burnette, Attorneys at Law, right away.
Resource:
tncourts.gov/sites/default/files/martinez.carlos.opnjo_.pdf