IVC Filter Manufacturer Cordis Faces Florida Lawsuits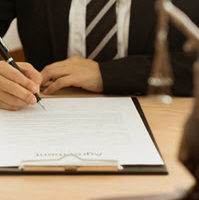 Personal injury claims related to IVC filters continue to mount throughout the country. We previously discussed the thousands of complaints pending against C.R. Bard before a federal court in Arizona. But Bard is not the only IVC filter manufacturer facing scrutiny over its products.
OptEase, TrapEase Filters Allegedly "Fail at Alarming Rates"
Florida-based Cordis Corporation develops and markets IVC filters under the brand names OptEase and TrapEase. These devices are supposed to protect a patient's heart and lungs from potentially fatal blood clots. But as multiple lawsuits now allege, these IVC filters are defective and can pose a significant danger to patients.
For example, one lawsuit filed in late 2017 against Cordis alleges a TrapEase IVC filter caused a patient's death. The patient received the IVC filter when he was in his late 60s. Approximately three-and-a-half years later, he was hospitalized after presenting with a number of symptoms. The next day he went into hypovolemic shock and died.
A subsequent autopsy revealed there had been an "[a]cute inferior vena cava dissection and rupture with evidence of pre-existing microscopic chronic dissection adjacent to the IVC filter struts." In other words, the Cordis-produced IVC filter had started to fracture, with microscopic pieces entering the patient's bloodstream. Such fracturing can eventually cause blood vessels to rupture.
The lawsuit filed by the patient's estate alleges Cordis and its partners "began receiving large numbers of adverse event reports" from doctors shortly after the release of TrapEase and OptEase IVC filters. These "adverse events" included other instances of the filters breaking inside the body and "migrating" to the heart and lungs. Indeed, the complaint alleges the Cordis products not only "fail at alarming rates, but they also fail at rates substantially higher than other available IVC filters." Specifically, studies have shown the Cordis filters "had a 64 percent fracture rate when left in more than four years."
The lawsuit also points to evidence that despite Cordis' claims, their IVC filters cannot be easily removed if something goes wrong. To the contrary, a recent study published by a prominent medical journal article said the OptEase and TrapEase filters "were subjectively the most difficult to remove," in many instances "requiring aggressive blunt dissection force."
The lawsuit raises five separate claims under Florida law: strict product liability due to a design defect, strict product liability due to a failure to warn the patient of the risks associated with the Cordis IVC filters, strict product liability due to manufacturing defects, negligence, and negligent misrepresentation. According to news reports, there are at more than two dozen similar lawsuits pending against Cordis in both Florida and California.
A Tennessee IVC Filter Attorney Can Help
If you are a Tennessee resident who has suffered serious side effects from–or lost a loved one due to–a defective IVC filter, you have legal options for holding the manufacturers accountable. A qualified Knoxville IVC filter lawyer can review your case and advocate for your interests in court. Contact the offices of Fox, Farley, Willis & Burnette, Attorneys at Law, at 866-862-4855 to schedule a consultation today.
Source:
Convertino v. Cordis Corporation, Circuit Court in and for the 15th Judicial Circuit, Palm Beach County, Florida (Complaint filed Nov. 29, 2017).