Judge Schedules "Bellwether" IVC Filter Case for Trial in March 2018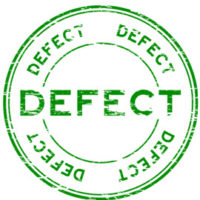 There are currently over 3,000 product liability lawsuits pending against the manufacturers of inferior vena cava (IVC) filters. IVC filters are metallic devices used to prevent blood clots from traveling from the lower body to the heart and lungs, i.e. causing a pulmonary embolism. While IVC filters were originally designed as permanent implants, the Food and Drug Administration (FDA) later allowed medical device makers to market temporary or "retrievable" IVC filters.
C.R. Bard May Be Liable for "Failure to Warn" Doctors About Comparative Risks
One of the key defendants in the current group of IVC filter complaints is C.R. Bard, Inc. Numerous plaintiffs have alleged that Bard's IVC filters broke inside their bodies, causing parts of the device to migrate into their hearts, lungs, and other organs. The plaintiffs allege that Bard knew that its IVC filter were defective–indeed, that they were more dangerous than similar products available on the market–and failed to warn patients or doctors about these risks.
As is typically done when there a large number of defective drug lawsuits involving the same defendants, a special group of federal judges called the Judicial Panel on Multidistrict Litigation consolidated thousands of claims before a single federal court, in this case U.S. District Judge David G. Campbell of Arizona. Judge Campbell then designated a number of "bellwether" plaintiffs who would proceed with their cases first. Based on the outcome of such bellwether cases, the other plaintiffs can better value potential settlements or decide whether to go to trial themselves.
One of the first bellwether cases is scheduled for trial in March 2018. This plaintiff raised a number of claims against Bard under Georgia law. Judge Campbell recently dismissed some of those allegations at the summary judgment stage, but ruled the plaintiff could proceed to trial on her remaining claims.
Specifically, Campbell said the plaintiff could ask a jury to decide if Bard neglected its "duty to warn." Georgia applies what is known as the "learned intermediary" rule in failure to warn cases. This means that while Bard did not have a duty to personally warn the plaintiff that its product might be dangerous or defective, it did have a duty to warn her doctor. Here, the plaintiff said that instructions her doctor received for Bard's IVC filter "failed to adequately warn about the device's known defects and high complication rates, including the filter's propensity to tilt, fracture, and perforate the IVC."
Bard maintains its IVC filters are no more dangerous than any other IVC filter, and that Georgia law imposes no duty to disclose the "comparative" risks of its products. But Judge Campbell there "is a point where the risks of a product so depart from the norm that a failure to disclose them constitutes an adequate warning," and "[w]hether that point was reached in this case will be for the jury to decide."
Do You Need Help From a Tennessee IVC Filter Attorney?
If you or a family member have suffered complications due to a defective or dangerous IVC filter, you may be entitled to seek compensation from the manufacturer and other responsible parties. Contact the Clinton IVC filter lawyers at Fox, Farley, Willis & Burnette, Attorneys at Law, to schedule a consultation today so we can discuss your case.
Source:
Booker v. C.R. Bard, Inc., U.S. District Court for the District of Arizona (MDL 15-02641), Nov. 22, 2017.