Can I Sue My Employer If I Am Exposed to Dangerous Chemicals at Work?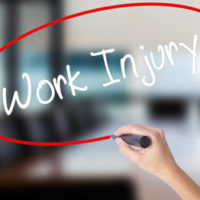 Many Tennessee workers are exposed to hazardous working conditions, such as toxic exposure to dangerous chemicals, and develop significant medical problems as a result. Such workers may be entitled to workers' compensation or civil damages through a personal injury lawsuit. A key to collecting damages, however, is proving that an employee's injuries were actually caused by hazardous working conditions.
Court Supports Disability Award to Former X-Ray Technician
For example, in a recent case a workers' compensation panel of the Tennessee Supreme Court held a former X-ray technician at a medical clinic was entitled to compensation as a result of her "exposure to chemicals at her workplace." The employee's job required her to routinely work with chemicals used as part of the X-ray process. About six months after she began working for the employer, the employee started to experience migraine headaches.
After two years of employment, the employee's migraines had become frequent and severe, often occurring up to four times per week. The migraines produced a number of symptoms, including blurred vision and extreme sensitivity to light. Eventually, the migraines were bad enough that she had to stop working for the employer.
A month after she left work, the employee filed a claim for workers' compensation benefits, alleging the "exposure to chemical odors" at the clinic caused her migranes. The employer denied benefits and the employee subsequently filed a lawsuit. At trial, the employee's treating physician, a headache specialist, testified that her migraines were "now a permanent condition" and that as a result, she was "100 percent vocationally impaired." A second expert, a neurologist, confirmed that the employee's migraines "were work-related and exacerbated by exposure" to X-ray chemicals at the employer's clinic.
The employer presented testimony from its own medical experts, who testified the employee "had a history of migraine headaches" prior to working at the clinic and that there was no evidence that her exposure to X-ray chemicals was a "trigger" for her migraines. One of the employer's experts even suggested the onset of menopause might be responsible.
While the judge found all of the expert testimony "credible," he determined the opinions of the employee's treating physicians "carried additional weight." Based on that, the judge ruled in favor of the employee, holding that she was entitled to "permanent and total disability benefits" as a matter of law. The employer appealed.
But the workers' compensation panel declined to disturb the trial judge's decision. The panel rejected the employer's argument that there was no evidence of causation–that is, the employee's migraines were the result of her exposure to dangerous chemicals at work. "While the evidence supporting causation is not overwhelming," the panel noted, the law does not require "absolute certainty," only proof that goes beyond mere speculation or conjecture. In that regard, the testimony of the employee's two treating physicians was sufficient to support the judge's decision to award benefits.
Get Help From a Tennessee Workers' Compensation Lawyer
Proving any type of injury due to toxic exposure is difficult. Such cases involve complex questions of fact and law. That is why if you find yourself in this type of situation it is imperative you work with an experienced Knoxville personal injury attorney. Contact the offices of Fox, Farley, Willis & Burnette, Attorneys at Law, to schedule a consultation today.
Source:
tncourts.gov/sites/default/files/pattonlopn.pdf