Am I Entitled to Compensation for PTSD Following an Accident?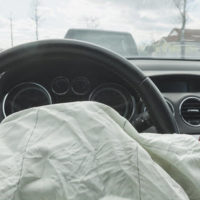 When we think about injuries arising from car or truck accidents, we tend to focus exclusively on physical damage. But an accident often leaves lasting psychological scars as well. Indeed, it is not uncommon for accident victims to experience post-traumatic stress disorder (PTSD) for months–even years–following a crash.
Court Awards Truck Driver 80% Permanent Disability Following Traumatic Accident
It is important to document any evidence of PTSD or similar psychological trauma. Insurance companies, employers, and defense attorneys are often hostile towards claims arising from psychiatric injuries. So while it may be difficult to disclose such personal information–or even admit to a doctor that you have a mental health issue–it is in your own interests to be proactive on this front.
Consider this recent Tennessee Supreme Court case involving a workers' compensation claim. The plaintiff worked as a commercial truck driver. One evening in late 2013, he was driving his truck through a snowstorm in Minnesota when the trailer suddenly swerved. This caused the plaintiff to lose control of the vehicle, which spun 180 degrees and collided with the safety rails on the side of the road.
The plaintiff lost consciousness in the accident. Thereafter, he found continuing to drive his truck "terrifying" and ultimately stopped working altogether. A doctor approved by the plaintiff's employer for workers' compensation purposes ultimately diagnosed the plaintiff with PTSD and prescribed a regimen of antidepressant medication and therapy.
About six months after the accident, the doctor determined the plaintiff had reached "maximum medical improvement." A second psychiatrist later confirmed the PTSD diagnosis. This doctor later testified the plaintiff had a 20 percent permanent impairment and could no longer work as a commercial truck driver. Surprisingly, the first doctor later testified before a workers' compensation judge that he "withdrew" the PTSD diagnosis and felt the defendant did not have a permanent disability.
The court ultimately found the first doctor's about-face was not credible. The judge agreed the plaintiff suffered some degree of impairment, but the question was how much. An expert witness testifying for the plaintiff maintained he had a 100 percent disability and could never work again. Another expert hired by the employer argued the vocational disability was only 40 percent. The judge ultimately decided to assign an 80 percent permanent disability rating.
On appeal, the employer objected to this splitting the difference. It maintained that if the plaintiff was not 100 percent disabled, the court was required to accept its expert's assessment that he was only 40 percent disabled. The Special Workers' Compensation Appeals Panel of the Tennessee Supreme Court disagreed and affirmed the trial court's ruling. The Panel noted the trial judge is permitted "to make an independent examination of the evidence, and is not bound to accept any expert's opinion regarding vocational disability."
A Tennessee Personal Injury Lawyer Can Help
Psychological injuries can be just as devastating as any physical trauma. If you suffer from a mental health disorder as the result of an accident, you may be entitled to compensation. Contact the Clinton personal injury lawyers at Fox, Farley, Willis & Burnette, Attorneys at Law, at 866-862-4855 to schedule a free consultation today with a member of our team to discuss your situation.
Source:
scholar.google.com/scholar_case?case=6572183299154844757