Third St. Louis Jury Finds Link Between Talcum Powder, Ovarian Cancer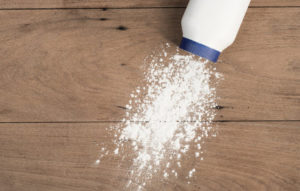 Although Johnson & Johnson continues to deny that there is any connection between the use of its talcum powder and ovarian cancer, a third jury in St. Louis, Missouri, has disagreed and awarded a multi-million product liability judgment to a plaintiff who alleged such a link.
Jury Awards $65M in Punitive Damages to Stage IV Cancer Victim
According to news reports, the plaintiff is a 62-year-old woman from California who used Johnson & Johnson's baby powder as a feminine hygiene product for more than 40 years. Doctors diagnosed the plaintiff with Stage IV ovarian cancer three years ago. Unfortunately, even after surgery and chemotherapy treatments, the plaintiff "has an 80 percent chance of dying in the next two years," according to Bloomberg.
At trial, the plaintiff presented scientific studies conducted over the past three decades that illustrated the increased risk of ovarian cancer in women who use talc powder. The plaintiff also demonstrated that Johnson & Johnson, the world's largest seller of talc powder, was aware of these studies yet failed to properly warn consumers about the risks of continuing to use its products. Indeed, the plaintiff argued that rather than warn consumers, it instead lobbied the federal government in an effort to avoid mandatory labeling of talc powder.
Johnson & Johnson argued it did nothing wrong and continues to deny there is any link between women's use of talc powder and ovarian cancer.
The jury ultimately believed the plaintiff. Acting under Missouri law, the jury voted 9-3 to hold Johnson & Johnson and its talc supplier, Imerys Talc America, Inc., liable for the plaintiff's medical costs and pain and suffering. The jury ordered Johnson & Johnson to pay the plaintiff 90 percent of $2.5 million for her medical costs and $65 million in punitive damages. The jury ordered Imerys to pay an additional $2.5 million in punitive damages.
Of course, the jury's decision is not final. Johnson & Johnson plans to appeal the verdict. This will be the third such verdict appealed by Johnson & Johnson in the State of Missouri alone. Earlier this year, separate St. Louis juries awarded plaintiffs in other talc powder lawsuits $72 million and $55 million in damages, respectively. A fourth case is scheduled for trial early next year in St. Louis. And there at least 2,000 additional talc powder lawsuits pending in courts throughout the country.
Talcum Powder Verdicts Still Face Lengthy Appeals Process
It is important not to take headlines of large jury verdicts at face value. Bringing a successful product liability lawsuit is a difficult undertaking, especially when facing a large multinational corporate defendant. And one thing to keep in mind with the St. Louis verdicts is that Missouri does not require jury unanimity in civil cases. This most recent talc powder verdict, for instance, only required agreement among 9 of the 12 jurors. Other states, including Tennessee, require all 12 jurors agree before a plaintiff may receive any damages. Different states also apply different legal standards when it comes to assessing and awarding punitive damages.
If you have been diagnosed with ovarian cancer and suspect it is related to prior talcum powder use, you should speak with an attorney as soon as possible. Contact the offices of Fox, Farley, Willis & Burnette, Attorneys at Law, if you need assistance from a Tennessee talcum powder lawsuit lawyer.
Resource:
bloomberg.com/news/articles/2016-10-28/j-j-loses-jury-verdict-in-third-talc-cancer-link-trial