The Critical Role of UM/UIM Coverage Following an Auto Accident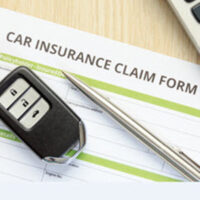 In September 2018, five people were traveling through Tennessee when their rental vehicle was struck by a negligent pickup truck driver. The truck driver admitted to causing the accident. But as is often the case, the driver lacked sufficient insurance to fully compensate the victims for their substantial injuries.
This prompted the victims to seek compensation from Ace American Insurance Company. ACE insured the rental vehicle itself. The rental agreement signed by one of the victims included uninsured/underinsured motorist protection or UM/UIM insurance.
But there was a dispute as to the maximum amount of this coverage. Since the victims rented the car at Chicago's O'Hare International Airport, the insurance policy was governed by Illinois law. And Illinois' Insurance Code states that UM/UIM coverage must equal the amount of coverage provided in the same policy for "bodily injury liability," unless the insured rejects such coverage in writing. In this case, the policy had a bodily injury liability limit of $1 million.
ACE, however, said this provision of the Insurance Code did not apply to this particular policy. It claimed the policy only provided $100,000 in UM/UIM coverage. So a lawsuit ensued in Tennessee federal court over the exact scope of the policy.
Illinois UM Coverage Rule Did Not Apply to Umbrella Policy
In an August 17, 2020, opinion, U.S. District Judge William L. Campbell, Jr., sided with ACE and granted the insurer summary judgment on the issue of UM/UIM coverage. Campbell agreed that this policy fell within a specific exception in Illinois law dealing with umbrella or excess policies.
First, let's explain what this means. An umbrella policy is basically insurance you purchase to supplement existing coverage. For example, if you have homeowner's insurance and purchase an umbrella policy, the latter will provide coverage after you reach the limits of the former.
In a similar vein, Campbell said the excess liability coverage purchased by the victims as part of their rental agreement functioned as an umbrella policy. Indeed, the policy itself expressly stated that it only provided "additional coverage" of no more than $100,000 per accident. This did not violate Illinois law, Campbell noted, as the requirement for a policy to provide an equal amount of UI/UIM and bodily injury coverage does not apply to umbrella or excess policies.
Understanding Tennessee Laws Governing UM/UIM Coverage
Even outside the rental context, it is a good idea to periodically review your personal auto insurance coverage, including any UM/UIM benefits or umbrella policies you may have. You should never assume that you have certain types or amounts of coverage without seeing it spelled out in writing.
Also keep in mind, Tennessee law requires auto insurers to offer UM/UIM coverage as part of their standard policies. You have the right to refuse such coverage, but it is generally a bad idea to do so. As the case above illustrates, there are often serious accidents where the negligent driver does not carry enough insurance to pay for all of the victims' medical bills, lost income, and pain and suffering. In these situations, UM/UIM coverage can provide an important backstop to help make the victims whole.
If you have been involved in an accident yourself and need legal advice or representation from a qualified Clinton car accident attorney, contact Fox, Farley, Willis & Burnette, today to schedule a free consultation.
Source:
scholar.google.com/scholar_case?case=4871646818679429109
https://www.foxandfarleylaw.com/interstate-81-closed-after-sullivan-county-crash/