Does Tennessee Law Apply to Product Liability Claims Filed Against an Out-of-State Company?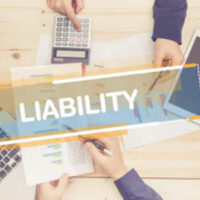 Product liability lawsuits often involve companies that do business throughout the country. For example, you may live in Tennessee, but the defendant that sold you the defective product may be based in another state. But which state's laws apply in the event of a product liability lawsuit?
The answer to this question can depend on many factors. But as a general rule, a court will look to where the plaintiff's alleged injury occurred and apply that state's law. So if you are a Tennessee resident injured by a product made by an out-of-state manufacturer, chances are a judge will apply Tennessee law to your case, even if the court itself is sitting in another state.
N.J. Judge Dismisses Tennessee Customer's Defective Water Heater Valve Lawsuit Against Honeywell
Take this recent decision from a federal judge based in New Jersey, Butera v. Honeywell International, Inc. This case involved a product liability claim against Honeywell International, a Delaware corporation based in New Jersey. Honeywell is a well-known manufacturer of many consumer products. As relevant to this lawsuit, Honeywell produces gas valves used in residential water heaters.
Two customers–one from Tennessee, the other from California–sued Honeywell, alleging their water heater valves were defective. The Tennessee plaintiff alleged that more than six years after she purchased her water heater, it leaked and flooded her garage and basement. She maintained this was the result of Honeywell using plastic casing in its valves, as opposed to metal.
The two plaintiffs sought certification of a class action from the New Jersey court. But the judge instead granted Honeywell's motion to dismiss the case entirely. The judge applied the respective laws of each plaintiff's home state to their claims. So in the case of the Tennessee plaintiff, the judge applied Tennessee law.
Specifically, the plaintiff alleged Honeywell violated the Tennessee Products Liability Act (TPLA). The judge explained that under the TPLA, Honeywell could only be held liable for damages if there was evidence that the water valves in question were "defective or unreasonably dangerous." The judge said the Tennessee plaintiff failed to provide any such evidence. Rather, she simply alleged the fact Honeywell used plastic in their valves rendered them defective. But she presented no evidence beyond merely asserting a danger existed. Therefore, the judge felt compelled to dismiss her TPLA claim.
The judge also dismissed the California plaintiff's claims against Honeywell, which were based on that state's laws governing product warranties and negligence.
Speak with a Tennessee Defective Products Lawyer Today
Product liability lawsuits are complex matters. As the case above illustrates, they can involve multiple different plaintiffs and state laws. This is why it is essential to work with an experienced Pigeon Forge product liability attorney who understands the interaction of these different laws and can assist you in presenting the strongest possible case to a judge. So if you have been injured due to a dangerous or defective consumer product, contact the offices of Fox, Farley, Willis & Burnette, today to schedule a free consultation.
Source:
scholar.google.com/scholar_case?case=3420996387787012967
https://www.foxandfarleylaw.com/ikea-pays-record-46-million-settlement-to-family-of-toddler-killed-by-defective-dresser/