Ikea Pays Record $46 Million Settlement to Family of Toddler Killed by Defective Dresser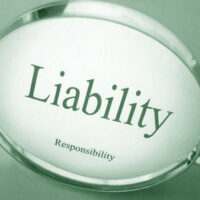 When a consumer product is found to be dangerous or defective, the manufacturer has a legal and ethical responsibility to issue a recall. But a recall does little to protect those who never received notice, or persons who have already been injured due to some defect in the design or manufacture of the product. This is where personal injury law steps in to help ensure these innocent victims receive appropriate compensation for their losses.
Ikea Recalled 29 Million Dressers Following Multiple Child Fatalities
Of course, there is no amount of money that can ever repair the damage done when someone has lost their life, especially a young child. But it is still important to hold the negligent parties responsible for their actions. In many cases, manufacturers will agree to settle a personal injury claim rather than face a potentially costlier jury verdict.
For example, Swedish furniture giant Ikea recently agreed to pay $46 million to settle a wrongful death claim brought by two California residents, whose toddler died following an accident involving a chest of drawers previously recalled twice by the company. According to news reports, this is believed to be the largest individual wrongful death settlement involving a child victim in U.S. history. Previously, Ikea reached settlements totalling $50 million with the families of three other children who died in similar accidents.
In 2016, recalled more than 29 million children and adult dressers sold in the United States and Canada following these child fatalities. In conjunction with the U.S. Consumer Product Safety Commission, Ikea acknowledged that the dressers, which weighed approximately 70 pounds each, did not comply with "the performance requirements of the U.S. voluntary industry standard" for such furniture.
The recall announcement explained the dressers were "unstable if they are not properly anchored to the wall, posing a serious tip-over and entrapment hazard that can result in death or serious injuries to children."
Indeed, in the case leading to the $46 million wrongful death settlement, the victim was a 2-year-old toddler who died as the result of suffocation when the Ikea dresser in his room toppled over and crushed him. The child's parents told the press they never had any warning that the 30-inch-high dresser was unstable and needed to be anchored to the wall. Nor did they believe their child could actually cause the dresser to topple over.
The parents said they would donate a portion of their settlement "to groups working to protect children from dangerous products."
Speak with a Tennessee Product Liability Attorney Today
By the time a manufacturer issues a recall, they know their product poses a threat to public safety. And too often, the recall comes too late for the victims who have already been injured or killed. If you or someone in your family has been harmed by a Gatlinburg product liability lawyer, you need to speak with a qualified Gatlinburg personal injury lawyer who can review your case and advise you on what steps to take next. Contact Fox, Farley, Willis & Burnette, to schedule a free consultation with a member of our personal injury team today.
Sources:
bbc.com/news/world-us-canada-51017438
ikea.com/us/en/customer-service/product-support/recalls/following-an-additional-child-fatality-ikea-recalls-29-million-malm-and-other-models-of-chests-pub4128a7af
https://www.foxandfarleylaw.com/calif-judge-refuses-to-order-new-trial-in-roundup-litigation/