Calif. Judge Refuses to Order New Trial in Roundup Litigation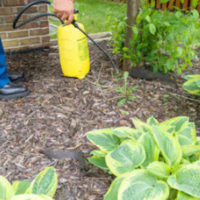 Earlier this year, a federal jury sitting in San Francisco federal court found Monsanto liable in a product liability alleging its popular weed-killer Roundup was a substantial factor in a California resident developing non-Hodgkin's lymphoma, a form of cancer. The jury awarded the plaintiff $5 million in compensatory damages, plus another $75 in punitive damages. Not surprisingly, Monsanto protested the verdict and asked the judge to order a new trial.
Court Reduces Award, Monsanto Still Liable for $25 Million in Damages
On July 15, U.S. District Judge Vince Chhabria denied the motion for a new trial. He did, however, agree to reduce the size of the punitive damages award from $75 million to $20 million. This still means the plaintiffs stand to recover over $25 million from Monsanto, pending the resolution of a likely appeal.
Although this case was tried in federal court, it was governed by California product liability law. And with respect to the $5 million award for compensatory damages, Judge Chhabria said the jury's verdict was consistent with state law. The award itself reflected the jury's calculation of "noneconomic damages."
As the judge explained, the jury awarded just over $3 million for past noneconomic damages. This was "easy" to justify, the judge said, based on the plaintiff's own testimony. Noneconomic damages are intended to compensate a personal injury victim for their pain and suffering, loss of quality of life, and similar intangible losses. Here, the plaintiff told the jury about his "terror of being diagnosed with non-Hodgkin's lymphoma, the uncertainty surrounding his long-term prognosis, and the debilitating effects of chemotherapy." This was more than sufficient to justify the $3 million award.
As for the jury's award of future noneconomic damages–about $2 million–Judge Chhabria said this was "borderline." The plaintiff's cancer is in remission, and experts testified at trial that the plaintiff's overall prognosis was "very good." Nevertheless, the plaintiff was still at greater risk for developing other forms of cancer in the future, and his overall anxiety and suffering would likely continue for the next 15 years. Given this, the judge decided not to second-guess the jury's award on this issue.
However, the judge did second-guess the jury on punitive damages. More accurately, Judge Chhabria held the $75 million award violated the constitutional due process rights of Monsanto. Punitive damages are, by their nature, designed to punish wrongdoers as opposed to compensating victims. With that in mind, the U.S. Supreme Court has said punitive damage awards cannot be "grossly excessive or arbitrary."
Here, Judge Chhabria concluded that while Monsanto's "approach to the safety of its product was indeed reprehensible," he noted there was still an ongoing "scientific debate" as to whether the active ingredient in Roundup is, in fact, a carcinogen.
More to the point, the Supreme Court has "suggested that a 4-to-1 ratio between punitive and compensatory damages" is appropriate in these types of cases. Judge Chhabria applied that formula and said a $20 million punitive damage award was constitutionally justified.
Speak with a Tennessee Product Liability Lawyer Today
This is just one of many cases pending against Monsanto over the harmful effects of Roundup. If you have developed a serious injury or illness as the result of using a product and need legal advice from an experienced Knoxville product liability attorney, contact Fox, Farley, Willis & Burnette, today to schedule a free consultation.
Source:
scholar.google.com/scholar_case?case=8886381461279003891
https://www.foxandfarleylaw.com/lawsuit-alleges-defective-hydraulic-lift-caused-electrical-workers-death/