Which is worse, the car accident or its aftermath?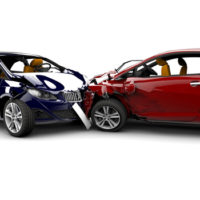 There are few things more distressing than the moment you find yourself getting into an accident with another car. Even a collision that is not as terrifying as when a drunk driver crosses the centerline and heads straight for you can still be a moment in your life that you will never forget, especially if you are injured. Perhaps, though, one of those "few things" that can give you more cause for angst than the accident is when it comes time to resolve who was responsible, and who owes who what for the injuries and property damage involved.
Even if you are convinced that the other driver was completely at fault, you should not be surprised to discover that according to him you are the villain. And if you find yourself confronted by the other driver's insurer and its attorney, you should not expect favorable treatment from them. Add these distractions on top of the possibility that your injuries may preclude you form returning to work right away, and the financial worries that entails, and you may find yourself wishing that the accident had never happened if only to avoid its consequences.
At Fox, Farley, Willis & Burnette, from our experience helping our clients in Tennessee who have been the victims in car accident cases we understand how troublesome it can be to resolve the legal issues that follow in the wake of a collision. We help clients to be able to focus on what is important to them by taking care of things like investigating the accident, talking to witnesses, and dealing with insurers. Because we work on a contingency fee basis, we also have the incentive to secure the best possible settlement terms possible, or to prepare the strongest possible case for trial in case a just settlement cannot be reached.
If you have recently been in a car accident, we can do for you what we do for our other clients. To learn more about how we can help, we recommend that you start with our car accident webpage, where aside from useful information you can also make arrangements for an initial consultation with one of our attorneys. You have already been traumatized enough by the accident itself. Let us stand in for you when it comes to taking care of what follows.