What Happens When an Insurance Company Refuses to Pay Following a Fatal Accident?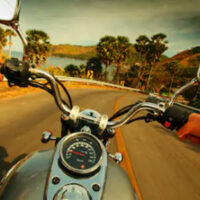 Following a serious motor vehicle accident, you may not only find yourself fighting the negligent driver who caused the wreck, but also your own insurance companies. While you might think that your insurer is there to protect you, in reality these companies are only looking to protect their own bottom line. This means they will often use every legal avenue available to them to avoid paying out a claim.
Federal Judge Rules Estate Can Proceed with Lawsuit on Behalf of Motorcycle Accident Victim
A case now pending before a federal judge in Greeneville, Tennessee, Upchurch v. Mutual of Omaha, provides a useful illustration. This case involves a fatal motorcycle accident that occurred in Nevada six years ago. The victim was riding his bike when another vehicle "entered his lane of travel," according to court records. This caused the victim to lose control of his motorcycle and crash.
The victim died four days later in the hospital. On the official death certificate, the local medical examiner actually listed the immediate cause of the victim's death as cancer but noted that the "blunt force trauma" of the motorcycle accident was also a "significant condition" that contributed to death.
The victim had an accidental death policy with Mutual of Omaha. The victim's relatives subsequently filed a claim on that policy. Mutual of Omaha, however, denied the claim, prompting the victim's estate to file a lawsuit in Tennessee court. The estate not only alleged a breach of the insurance policy, it also argued that Mutual violated the Tennessee Consumer Protection Act (TCPA) by acting in bad faith.
Mutual moved to dismiss the lawsuit in federal court. But on October 5, 2020, U.S. District Judge Clifton L. Corker partially denied that motion. Corker declined to hold at this juncture that the victim's injury was not "covered" by the Mutual policy. Mutual argued that since the death certificate listed cancer as the primary cause of death–and cancer was not covered by the accidental death policy–it could not be held responsible for paying benefits. Corker noted that on a motion to dismiss, a death certificate alone was not enough to defeat the estate's case. More to the point, the death certificate also listed the motorcycle accident as a contributing factor in the victim's death.
With respect to the TCPA, Corker declined to dismiss that allegation for now. The TCPA allows a successful plaintiff to recover triple damages against a defendant. The problem, Corker explained, was that in 2011, the Tennessee legislature adopted a law that "prohibits private causes of action" under the TCPA "in cases involved insurance claims." Instead, Tennessee insurance law provided an "exclusive remedy" for such disputes. But given Mutual did not raise this issue in its motion to dismiss, Corker directed the estate to explain why it should be allowed to proceed with its TCPA claim.
Speak with a Tennessee Personal Injury Lawyer Today
At the end of the day, an insurance company is not going to zealously represent your best interests. Instead, you need to work with a qualified Clinton motorcycle accident attorney. If you have been injured in an accident, contact the offices of Fox, Farley, Willis & Burnette, today to schedule a free consultation.
Source:
courtlistener.com/recap/gov.uscourts.tned.91205/gov.uscourts.tned.91205.31.0.pdf
https://www.foxandfarleylaw.com/motorcyclist-struck-from-behind-on-interstate-40/