Understanding The Discovery Rule and Tennessee's Statute of Limitations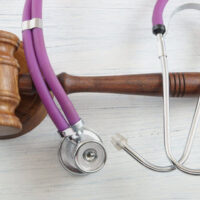 Tennessee has a one-year statute of limitations for most personal injury claims. This means that if you are injured in an accident caused by someone else's negligence, you have just one year to file a lawsuit to recover damages. In most cases this deadline is easy enough to understand. But in some personal injury claims–notably those involving dangerous or defective medical devices–things can get a bit more complicated.
The problem is that you may not always be immediately aware that something is wrong. For instance, if a doctor performs a medical procedure that requires the insertion of a device, you may not realize that device is malfunctioning until more than one year has passed. Does this mean you are out of luck? Not necessarily. The one-year limitations period only begins when a victim "knows or in the exercise of reasonable care and diligence should know that an injury has been sustained" due to the defendant's negligence. In legal terms, this is known as the "discovery rule."
Judge Allows Lawsuit Over Facial Treatment to Proceed for Now
The tricky thing with the discovery rule is that it does not always refer to the date you actually discovered your injury. The cut-off may be earlier if there is proof that you "should have known" something was wrong beforehand. And when that date occurs will depend on a number of factors unique to a particular case.
Consider this recent decision from a federal judge in Nashville. This is from an ongoing product liability case, Jones v. Invasix, Inc. The defendants in this case manufacture Fractora, which they describe as a "fractional skin resurfacing and subdermal tissue coagulation device." In plain terms, Fractora is marketed as a non-surgical facial treatment that uses RF energy and tiny needles to help reduce wrinkles and smooth out a patient's skin.
The plaintiff in this case is actually an aesthetician, i.e., a person who specializes in performing skincare treatments. Her employer is a doctor who offers Fractora procedures. The plaintiff had three such procedures performed on herself. During the third procedure, the plaintiff said she and the aesthetician performing the procedure used different "treatment parameters" based on training they received from the defendants.
After this third procedure, the plaintiff said her face was "extremely red and a little swollen." When her condition did not improve, the plaintiff saw her physician, who advised her to "wait, for the time being, to see how she continued to heal." Another physician suggested it might take "another six months" for the plaintiff's skin to fully heal.
The plaintiff eventually filed her lawsuit against the defendants, more than a year after the original procedure. The defense moved to dismiss, arguing the plaintiff waited more than a year after her original procedure to file her complaint. The plaintiff then asked the judge for permission to amend her complaint so she could allege additional facts demonstrating she could not have reasonably discovered her injuries until later.
The judge was skeptical of the plaintiff's arguments but nevertheless said there was "some room for dispute" and declined to dismiss them immediately. The judge noted that given the plaintiff's own training, she was in a "significantly better position to understand what had happened to her than an ordinary patient would have been." She also admitted she was "unhappy" with the Fractora procedure almost immediately, suggesting she may have known right away something had gone wrong. That said, the plaintiff also said she "reasonably believed, based on representations to her by medical professionals, that she was merely having a difficult healing period."
Speak with a Tennessee Personal Injury Attorney Today
Anytime you are involved in a medical procedure where something may have gone amiss, it is a good idea to consult with a qualified Nashville personal injury lawyer about your potential legal rights. Contact the offices of Fox, Farley, Willis & Burnette, to schedule a free consultation today.
Source:
scholar.google.com/scholar_case?case=17891225557721475174
https://www.foxandfarleylaw.com/tn-supreme-court-accident-victims-can-proceed-with-consumer-protection-lawsuit-against-hospitals/