TN Supreme Court: Accident Victims Can Proceed with Consumer Protection Lawsuit Against Hospitals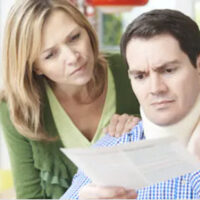 Back in 2019, we discussed a decision from the Tennessee Court of Appeals that held accident victims who were subject to hospital liens could not challenge those liens under the state's consumer protection laws. The Tennessee Supreme Court decided to review the case. And on May 1, the Supreme Court reversed the Court of Appeals, allowing the plaintiffs to proceed with their claims.
Healthcare Providers Subject to Consumer Laws When "Acting in Their Business Capacities"
To briefly review, this is actually two separate cases that involve the same legal issue. Both cases involve personal injury lawsuits arising from car accidents. The two victims each received post-accident medical care at different hospitals. But both hospitals used the same agency to collect the medical debts allegedly owed by the accident victims.
The collection agency–Professional Account Services, Inc.–filed hospital liens against both victims. A hospital lien is a claim made against any personal injury judgment that the victim may subsequently recover from a negligent third party. Such claims are governed by the Tennessee Hospital Lien Act (HLA).
The two accident victims here alleged that the liens filed by Professional Account Services were for the "full amount of the [their] hospital bills with no reduction for [their] health insurance benefits," even though both victims were insured. The victims argued this constituted an illegal "unfair or deceptive" act under the Tennessee Consumer Protection Act (TCPA). But both the trial court and the Court of Appeals held the victims could not state a claim under the TCPA, as that statute only covers "consumer transactions," which excludes "medical treatment."
The Supreme Court disagreed. Justice Sharon G. Lee, writing for a unanimous Court, said that "consumer protection laws apply to health care providers when the providers are acting in their business capacities." Indeed, Lee pointed to a 1975 decision from the United States Supreme Court, which held that lawyers were not exempt from antitrust laws designed to protect consumers from illegal price-fixing. Prior to this decision, "learned professionals" like lawyers and doctors were generally not subject to consumer protection laws. But since 1975, that has not been the case.
As Lee explained, had the victims here alleged their injuries were "caused by a health care provider's professional conduct, such as a deviation from the applicable standard of medical care," that would be an issue of medical malpractice, not consumer protection. But the two victims here have not alleged anything was wrong with the care they received. Their claims solely relate to the hospitals' post-treatment collection activities. On that basis, Lee said they could proceed with their allegations under the TCPA.
Speak with a Tennessee Car Accident Attorney Today
The state supreme court's ruling is a commonsense application of long standing legal principles. Accident victims have enough to worry about when recovering from their injuries. They should not have to deal with medical providers who engage in questionable or illegal collection practices. If you have been injured in an accident and need legal representation from an experienced Knoxville personal injury lawyer, contact Fox, Farley, Willis & Burnette, today to schedule a free consultation.
Source:
scholar.google.com/scholar_case?case=230844390535166126
https://www.foxandfarleylaw.com/tn-supreme-court-dismisses-malpractice-case-against-mental-health-facility-over-hipaa-non-compliance/