TN Court of Appeals: Secondhand Testimony Is Not Enough to Prove Asbestos Exposure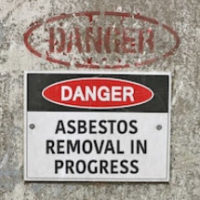 It has been well-known for decades that even trace amounts of asbestos in the workplace causes mesothelioma and other serious health problems in exposed workers. In thousands of cases, affected employees and their families have received compensation from employers and manufacturers whose negligence caused the asbestos exposure in the first place. Despite this, there are still many more cases still pending before courts in Tennessee and throughout the country.
Judges Reject Mesothelioma Lawsuit Against Norfolk Southern
Not all of these cases are successful. For instance, the Tennessee Court of Appeals recently declined to revive an asbestos lawsuit against Norfolk Southern Railway Company. The plaintiff in this case is a widow whose late husband died as the result of lung cancer.
The deceased worked at Norfolk Southern for approximately 34 years, retiring in 1989 after serving in a variety of positions, including brakeman and locomotive engineer. About 11 years after his retirement in 2000, the deceased received his lung cancer diagnosis. He passed away in 2002 at the age of 63.
In 2011, the widow filed her lawsuit against Norfolk Southern. She maintained workplace exposure to asbestos must have caused her husband's lung cancer. The railroad denied any liability and pointed to the deceased's smoking–he apparently smoked one pack of cigarettes a day from the time he turned 13 until receiving his diagnosis–as the more likely cause of his lung cancer.
Before the trial court, the widow-plaintiff offered "lay evidence" in the form of testimony from her late husband's co-workers who said they were "told about asbestos and saw what they thought and assumed was asbestos" during their time working at Norfolk Southern. The trial judge excluded all of this evidence, however, as it was "speculative and not corroborated." The judge also excluded much of the expert testimony offered by the plaintiff, and subsequently dismissed the entire case, granting Norfolk Southern's motion for summary judgment.
The Court of Appeals affirmed the trial court's rulings. The appeals court reiterated that none of the plaintiff's witnesses had any firsthand knowledge as to the presence of asbestos in her husband's workplace. Rather, the witnesses "relied entirely on what they were told, either by lawyers, 'old-timers.' or other largely unidentified non-supervisory personnel." In contrast, the Court of Appeals said Norfolk Southern offered substantial evidence based on its own "extensive historical research" showing that none of the types of trains the deceased worked on ever contained asbestos. Accordingly, the appeals court said the trial judge properly dismissed the widow's lawsuit.
Speak with a Tennessee Mesothelioma and Toxic Exposure Lawyer Today
Even though the evidence did not support the case above, mesothelioma and toxic exposure remains a serious problem for many Tennessee workers and their families. If you have developed cancer as the result of likely asbestos exposure, you need to consult with a Tennessee mesothelioma lawyer who has experience in such matters. Contact the offices of Fox, Farley, Willis & Burnette, Attorneys at Law, to schedule a free consultation with a member of our legal team today.
Source:
tncourts.gov/sites/default/files/gloria_andrews_et_al._v._norfolk_southern_railway_company.pdf
https://www.foxandfarleylaw.com/tennessee-court-overturns-3-4-million-asbestos-verdict-against-ford/