Tennessee Court Overturns $3.4 Million Asbestos Verdict Against Ford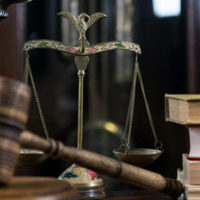 Mesothelioma is a deadly form of lung cancer caused by exposure to products containing asbestos. While great strides have been made since the 1980s in reducing the public's exposure to asbestos, mesothelioma remains a serious public health problem, particularly because victims may not develop the disease until decades after their initial exposure. And when victims are diagnosed, the may have the right to receive compensation from the manufacturers who negligently exposed them to asbestos.
Jury's Decision Declared "Inconsistent" and Insufficient
Unfortunately, asbestos litigation is a long and difficult process for many families. And large manufacturers have the resources to vigorously defend their interests. As a case in point, consider a recent Tennessee Court of Appeals decision that threw out a multi-million dollar asbestos award to a Madison County woman.
The plaintiff's husband owns an automobile repair shop. His wife cleaned the place and routinely laundered his work clothing. According to their lawsuit, in the course of performing these tasks she was exposed to asbestos dust from a number of products using in the business.
Among these products were brakes manufactured by Ford Motor Company. It is common knowledge that car companies regularly used asbestos in brake linings and pads up until the end of the last century. When these brakes are repaired or replaced, asbestos dust can enter the air and fall onto clothing. The plaintiff alleged that was how she was exposed to asbestos and ultimately developed mesothelioma.
Following a 2015 trial, a jury found Ford 71 percent responsible for the plaintiff's mesothelioma. It ordered the company to pay approximately $3.4 million in damages. Critically, the jury did not reach agreement on the question of whether Ford's brake products were "defective or unreasonably dangerous," even though it found the company was negligent "in failing to adequately warn" the plaintiff about the potential risks of asbestos exposure from those same products.
The Tennessee Court of Appeals said this verdict was "inconsistent" and therefore threw it out. Under Tennessee law, a company cannot be held liable for negligence unless it is proven its product is actually defective or dangerous.
Additionally, the Court of Appeals said there was insufficient proof that the plaintiff's injuries were "reasonable foreseeable" by Ford. In any Tennessee product liability case, the plaintiff must establish the defendant owed her some legal duty. This includes not engaging in conduct that "creates an unreasonable and foreseeable risk of harm to others."
The jury did not consider this question of foreseeability at trial. Accordingly, the Court of Appeals said that if and when the case is retried, a new jury must determine not only if Ford's brakes were defective or dangerous, but also whether the plaintiff's injuries "were reasonably foreseeable."
Get Help From a Knoxville Asbestos & Mesothelioma Attorney
Asbestos litigation is never a simple matter. This is why it is important to work with a Tennessee toxic exposure lawyer who has experience with these kinds of cases. At Fox, Farley, Willis & Burnette, Attorneys at Law, we have won over $25 million in compensation on behalf of mesothelioma victims. Let us help you. Call our offices in Clinton or Knoxville today to speak with an attorney about your case.
Source:
scholar.google.com/scholar_case?case=5226500836751135759