Tennessee Judge Rejects Punitive Damages Claim Against Ford Over Alleged Explorer Defects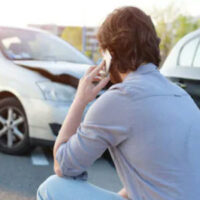 In a typical personal injury case, a jury can award the plaintiff damages to compensate them for their actual economic or non-economic losses. In some cases, however, the jury may go a step further and award punitive damages. Unlike compensatory damages, which are designed to "make the victim whole," punitive damages are by design a form of punishment. They are meant not only to condemn the actions of the defendant, but also serve as a deterrent to others who might engage in similar conduct.
Under Tennessee law, punitive damages are only available when the plaintiff can prove by "clear and convincing evidence" that the defendant "maliciously, intentionally, fraudulently or recklessly." In other words, it is not enough to prove simple negligence by a preponderance of the evidence, which is the standard of proof for compensatory damages.
Court Applies Michigan Law to Tennessee Couple's Case
It is also important to understand that when a Tennessee personal injury lawsuit involves a non-Tennessee defendant, then a different state's rules regarding the availability of punitive damages may apply. For example, a federal judge recently dismissed a Tennessee couple's claim for punitive damages against Ford Motor Company after deciding that Michigan law applied to their case.
The husband-and-wife plaintiffs in this lawsuit, Kines v. Ford Motor Company, owned a 2018 Ford Explorer. One day in August 2018, the wife was attempting to fold down the third-row passenger seat so she would have additional room for storage. The Explorer has a "spring-loaded bracket" that enables the seat to fold down and later return to its original, upright position. The bracket itself is attached to a plastic "channel" connected to the floor of the vehicle. According to the plaintiffs, when the wife went to adjust the passenger seat, her finger got caught in the "unguarded pinch point of the bracket." The bracket then "unexpectedly released forward" and nearly severed the wife's finger.
Following this incident, the plaintiffs sued Ford in Tennessee Circuit Court. Ford exercised its right to remove (transfer) the case to federal court. The case remains pending on the plaintiffs' claims for negligence and compensatory damages. But on September 16, 2020, U.S. District Judge J. Daniel Breen wrote separately to grant Ford judgment on the plaintiffs' request for punitive damages.
Interestingly, the plaintiffs said their claim for punitive damages was not based on Ford's actions in designing or manufacturing the Explorer. Rather, they pointed to Ford's conduct after the lawsuit was filed–allegedly concealing evidence in an attempt to "cover up" the company's wrongdoing. Judge Breen, however, was not convinced. He noted the plaintiffs' most recent complaint only pointed to Ford's misconduct in producing the vehicle, not any purported abuses of the discovery process. As such, he concluded that the laws of Michigan–where any alleged defects in the design and manufacture would have occurred–governed this case. And Michigan does not permit punitive damages in these types of cases, so Breen said he was required to dismiss this claim from the plaintiffs' case.
Speak with a Knoxville, TN Personal Injury Lawyer Today
Fighting a personal injury lawsuit is never easy, especially when the defendant is a large, well-funded company. That is why it is crucial to work with an experienced Knoxville car accident attorney if you suspect a defect in the design or manufacture or your vehicle may have contributed to your injuries. Contact the offices of Fox, Farley, Willis & Burnette, today to schedule a free consultation with a member of our personal injury team.
Source:
courtlistener.com/recap/gov.uscourts.tnwd.83962/gov.uscourts.tnwd.83962.129.0_2.pdf
https://www.foxandfarleylaw.com/car-crashes-into-brainerd-pharmacy/