Tennessee District Attorneys Sue Opioid Manufacturers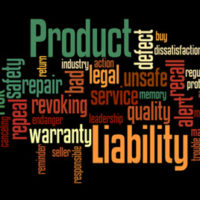 Just a few weeks after Ohio's attorney general filed a landmark lawsuit against the country's major opioid manufacturers, three Tennessee district attorneys and the mother of a baby born addicted to the powerful painkillers have announced their own litigation. This new lawsuit, filed in Sullivan County, accuses two opioid producers of violating Tennessee's Drug Dealer Liability Act. This is a state law that allows "parents, employers, insurers, governmental entities," and anyone else required to pay for drug treatment to "recover damages from those persons in the community who have joined the illegal drug market."
Lawsuit Cites "Epidemic" of TN Children Born Addicted to Painkillers
The lawsuit specifically accuses Purdue Pharma, L.P.–which produces the well-known opioid OxyContin–and Endo Health Solutions, together with other unnamed manufacturers, of engaging in a "fraudulent scheme to push their wares into a market of unsuspecting doctors and patients." The lawsuit also names a Kingsport-based medical clinic and two other individuals as co-defendants for their role in allegedly contributing to Tennessee's "opioid epidemic by diverting and allegedly selling opioids in upper east Tennessee."
Along with the three district attorneys, another co-plaintiff is a woman identified only as "Mary Doe," who gave birth to a baby suffering from Neonatal Abstinence Syndrome, a byproduct of the mother's own opioid addiction. The lawsuit claims Mary Doe "began taking opioids recreationally" and quickly developed an addiction. Although she was in withdrawal, after a 2011 car accident, her physician prescribed opioids to treat her "extraordinary pain." The lawsuit alleges the doctor did not screen Mary Doe "for opioid abuse or dependence before prescribing this addictive opioid." As a result, she once again became addicted to opioids, including OxyContin, and remained so for four years, during which time she gave birth to her child, who "was now addicted to opioids."
More broadly, the lawsuit alleges that "opioids have never been proven appropriate for chronic pain and other non-acute medical problems" and that the "scientific consensus that opioids are dangerous [and] highly addictive" has existed since the 1990s. The infant cited in this case is just "one victim of Tennessee's epidemic of Neonatal Abstinence Syndrome." The lawsuit points to a 2015 report commissioned by Gov. Bill Haslam that found "the number of babies born with NAS" in Tennessee has "increased tenfold from 2000 to 2010." Indeed, Tennessee, Kentucky, Alabama, and Mississippi have the "highest rates of NAS births in the nation." And according to the Tennessee Department of Mental Health & Substance Abuse Services, more than 42 percent of pregnant women in the state listed "prescription opioids as their primary substance of abuse"–a figure that is more than twice the national average.
Holding Drug Manufacturers Accountable for Deceptive Marketing
The defendants have denied any wrongdoing. And it is far from clear that the plaintiffs will prevail on their theory of liability. The Drug Dealer Liability Act was enacted in 2005 to address street drug dealers. But large multinational pharmaceutical companies obviously have more legal resources at their disposal than the typical cocaine dealer.
Even so, this lawsuit may mark the first battle in a long legal campaign to hold opioid manufactures responsible for the devastating impact their products and marketing tactics have had on Tennessee families. If you or a family member have suffered due to a dangerous or defective drug and need advice from a qualified Knoxville product liability lawyer, contact the offices of Fox, Farley, Willis & Burnette, Attorneys at law, today.
Sources:
bloximages.newyork1.vip.townnews.com/heraldcourier.com/content/tncms/assets/v3/editorial/e/17/e17801b4-506b-11e7-af8b-3fe96c1ccac2/594038f8cc8f1.pdf.pdf
usnews.com/news/best-states/tennessee/articles/2017-06-13/tennessee-prosecutors-sue-opioid-drug-makers