Senator Proposes Bill to Mandate Underride Guards in Tractor-Trailers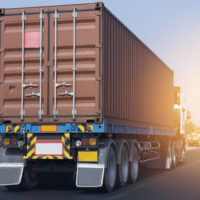 Cars are at a decided disadvantage in a collision with a tractor trailer. Indeed, truck accidents often prove fatal to the occupants of the smaller vehicle. One reason for this is that the car may slide underneath the larger commercial truck. These so-called underride crashes lead to hundreds of fatalities every year, according to the National Highway Traffic Safety Administration.
IIHS Tests Illustrate Danger to Motorists of Unguarded Trucks
Some members of Congress want to try and reduce fatalities and injuries due to underride crashes. Last December, U.S. Sen. Kirsten E. Gillibrand introduced legislation to mandate the installation of underride guards on commercial tractor-trailers. The guard is essentially a barrier attached to the bottom of the truck. If working properly, the guard prevents a call or smaller vehicle from sliding underneath the tractor-trailer.
In May 2017 the Insurance Institute for Highway Safety said that "[s]trong underride guards on the rear of tractor-trailers have proven effective in preventing underride in crash tests." IIHS crashed midsize cars into two 53-foot tractor-trailers: one with an underride guard and one without. The Institute said the results were "dramatically different." Where the truck had an underride guard, the car did not slide underneath and "the car's airbags and safety belt could properly restrain the test dummy in the driver seat." In contrast, when there was no guard the car "ran into the trailer and kept going," which would have caused fatal injuries to any actual passengers.
Gillibrand's bill would direct the U.S. Department of Transportation to adopt new rules within one year for mandating the installation of underride guards "on all trailers, semi-trailers, and single unit trucks with a gross vehicle weight rating of more than 10,000 pounds that are manufactured on or after the effective date of the rule." And within two years, the Department should issue additional rules to require the retrofitting of existing trucks to include underride guards. Consistent with the IIHS testing, the bill says any underride guards installed should protect against a collision with a passenger vehicle traveling at 35 miles per hour.
In a statement made to the local press in New York, Gillibrand said "underride guards are an easy solution for protecting people and preventing them from dying when a car collides with a truck." However, the owner of a local trucking company in upstate New York said underride guards "would do not much to improve safety" and that retrofitting existing trucks "would cost significant amounts of money that he and other companies would not be able to pay unless funded by the federal government."
A Tennessee Truck Accident Lawyer Can Help You
It is not surprising that trucking companies would balk at having to spend more money to make their vehicles safer for third parties. Safety often takes a backseat to the bottom line. But if you have been seriously injured in a truck accident, you have the right to seek compensation against the driver and owner of the vehicle for their negligence. Contact the qualified Clinton truck accident lawyers at Fox, Farley, Willis & Burnette, Attorneys at Law, if you need help today.
Sources:
congress.gov/bill/115th-congress/senate-bill/2219/text
iihs.org/iihs/news/desktopnews/iihs-tests-show-benefits-of-side-underride-guards-for-semitrailers
watertowndailytimes.com/news03/gillibrand-introduces-truck-underride-guard-bill-20171213