Reports of Contaminated Zantac Lead to Questions About Link to Childhood Cancer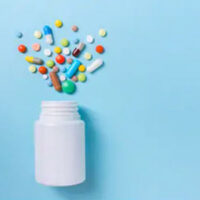 In September 2019, the U.S. Food and Drug Administration (FDA) announced that "some products commonly known as the brand-name drug Zantac" were found to contain "low levels" of an "environmental contaminant" called NDMA. The FDA explained that in laboratory testing, NDMA has been identified as a "probable human carcinogen," i.e., a substance that can cause cancer. The FDA did not issue a recall for Zantac or tell patients to stop using the drug, but it did advise them to "talk to their health care professional about other treatment options."
Generic Manufacturers, Drugstores Pull Heartburn Medication from Shelves
Zantac is the brand name of a prescription drug known as ranitidine. It is commonly used to treat and prevent heartburn. In some cases it is also prescribed to treat stomach and intestinal ulcers. Sanofi manufactures Zantac, while other companies, including Novartis/Sandoz and Apotex, sell generic versions of ranitidine.
While the FDA did not issue a recall in response to the reports of NDMA contamination, a number of manufacturers and distributors decided to remove their ranitidine products from the market. For example, in December 2019, Glenmark Pharmaceuticals Inc. issued a voluntary recall for "all unexpired lots of its ranitidine tablets." Additionally, a number of major drugstore chains, including CVS and Walgreens, decided to pull all versions of ranitidine, including Zantac, from their shelves.
Could Zantac Be Responsible for Testicular Cancer in Male Babies and Toddlers?
One of the major concerns regarding ranitidine and NDMA contamination is not so much the potential cancer risk to the heartburn patient, but to their unborn children. Women who take Zantac or other forms of ranitidine during pregnancy may inadvertently transfer contaminated NDMA molecules through the placenta to their fetus. Such exposure could lead to the development of various forms of cancer in the unborn child.
Indeed, many male children are born with testicular cancer. While this form of cancer typically occurs in teenagers and young adults, it can develop at any age. In children under the age of two, testicular cancer normally manifests itself as benign tumors. But even non-malignant tumors require surgical removal. And if the tumors turn out to be malignant, they can quickly spread to other parts of the child's body.
For this reason, any potential link between NDMA exposure and childhood cancer must be explored. If you have a baby or toddler who has been diagnosed with cancer, it may be that prenatal exposure to contaminated forms of Zantac or other forms of ranitidine may be to blame.
At the very least, you owe it to yourself and your child to speak with a qualified dangerous drug & defective medical device lawyer to learn more about the legal situation involving ranitidine and what your options may be for seeking compensation. Contact Fox, Farley, Willis & Burnette, to schedule a free, no-obligation consultation with a member of our legal team today.
Sources:
fda.gov/safety/medical-product-safety-information/zantac-ranitidine-safety-information-ndma-found-samples-some-ranitidine-medicines
fda.gov/safety/recalls-market-withdrawals-safety-alerts/glenmark-pharmaceuticals-inc-usa-voluntarily-recalls-all-unexpired-lots-its-ranitidine-tablets-and
https://www.foxandfarleylaw.com/former-juul-executive-alleges-company-shipped-over-1-million-contaminated-pods/