Former Juul Executive Alleges Company Shipped Over 1 Million "Contaminated" Pods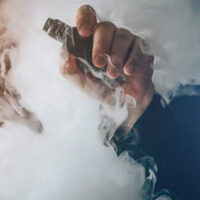 On October 29, a former senior vice president with Juul Labs, Inc., sued the company in San Francisco federal court, alleging he was illegally fired in retaliation for reporting "conduct he reasonably believed to be illegal and unsafe." Specifically, the former executive said he confronted Juul's then-chief executive officer, Kevin Burns, about Juul's plans to ship approximately 1 million "expired or nearly expired pods" for use in Juul's e-cigarette vaping products. The former executive further alleges that in response to this information, Burns said, "Half our customers are drunk and vaping like mo-fo's, who the [expletive] is going to notice the quality of our pods."
The plaintiff in this lawsuit, Siddharth Breja, served as Juul's vice president of global finance from May 2019 until March 2019. According to his lawsuit, Breja previously worked in financial positions at Capital One, eBay, Amazon, and Uber, before joining Juul. Although Breja said his first few months at Juul went well, "things began to change in February 2019."
During a meeting on February 5, 2019, Breja said Juul executives discussed reselling inventory that had previously been returned from the company's distributors. This inventory included Juul pods that were "close to being one-year-old." Breja said he objected to the resale of "expired product" as that would "constitute fraud and false advertising." In its advertising and marketing materials, Juul claims the pods used in its vaping products "do not expire for at least a year" but are "meant to be used soon after purchase."
Breja said that when he pushed Juul to include a written expiration or "best by" date on its pods, then-CEO Burns gave the aforementioned reply attacking Juul's customers. When prodded further, Breja said Burns described Juul users as "so addicted" to the company's products that they were "too stupid to notice any problems" with the quality of the pods.
About a month later, on March 7, Breja said he was informed that a batch of mint-flavored nicotine liquid used in Juul products "had been contaminated." The contamination, Breja said, affected the "equivalent of one million pods." Breja said Juul refused to recall the contaminated pods or publicly acknowledge the problem. At the same time, Breja said his supervisor ordered him to seek a refund from the supplier of the contaminated liquid.
Breja alleged this same supervisor told him to "remember his loyalty to Juul" and that making any public statement about the contaminated products would negatively affect the company's stock price. A week later, Breja said he was fired. Officially, Juul claimed Breja exaggerated his title while working at Uber. Breja maintains his firing was retaliation for threatening to expose the company's decision to keep the contaminated pods on the market.
Juul has publicly denied Breja's allegations. In a statement published by Buzzfeed News, a Juul representative said Breja's claims were "baseless" and that he was fired "because he failed to demonstrate the leadership qualities needed in his role."
Speak with a Tennessee Dangerous Drugs Lawyer Today
This is just the latest in a growing list of lawsuits against Juul over the public health dangers posed by its vaping products. If you have been affected by the vaping epidemic and need legal advice from a qualified Knoxville dangerous drugs lawyer, contact Fox, Farley, Willis & Burnette, today to schedule a free initial consultation.
Source:
buzzfeednews.com/article/stephaniemlee/juul-lawsuit-contaminated-pods
https://www.foxandfarleylaw.com/fda-issues-class-i-recall-for-defective-blood-pumps/