FDA Issues Class I Recall for Defective Blood Pumps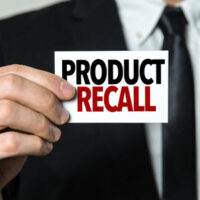 The U.S. Food and Drug Administration (FDA) recently issued a Class I recall for the CentriMag Acute Circulatory Support System. The CentriMag, produced by Abbott Laboratories, is used to pump blood for a patient during open-heart surgery. It can also provide temporary circulation (up to 30 days) for patients who have suffered a sudden loss of pumping power in the right side of their heart, a condition known as cardiogenic shock.
According to Abbott, there is a "calibration system error" in the CentriMag that "may cause the pump" in the device "to slow or stop." This error is apparently the result of electromagnetic interference and can also cause the device's console screen to blank and produce "various inaccurate alarms." If the pump does slow or stop, it can lead to organ damage or even death.
Indeed, there have been more than 40 injuries and at least one death attributed to a failure of the CentriMag, according to Abbott and the FDA.
The recall affects 381 CentriMag devices distributed between November 22, 2017, and August 6, 2019. These devices include lot numbers L05333-0001 through L06608-0024. The FDA said that Abbott "has implemented changes to the motor calibration process" to fix the underlying problem. The company will advise doctors and healthcare providers on how to recalibrate any of the affected devices. The FDA said it is "acceptable" for providers to continue using the recalled units until the recalibration is performed, provided the motors do not "exhibit the issues related to electromagnetic interference" described above.
Injured by a Defective Medical Device? Contact a Tennessee Product Liability Attorney Today
A Class I recall is serious business. The FDA only issues such recalls when there is a "reasonable probability that the use of, or exposure to, a [defective] product will cause serious adverse health consequences or death." This was the case with respect to the Abbott recall.
Now you may be wondering, does a recall qualify as an admission of liability if an injured patient subsequently files a personal injury lawsuit? The short answer is no. In and of itself, a recall does not establish a medical device manufacturer's liability under state law. And in many cases, a judge may not admit a recall notice as evidence in a civil lawsuit. Ultimately, a plaintiff must still prove their specific injury was caused by the defective product.
At the same time, the fact that a manufacturer like Abbott has issued a recall does not absolve them of potential civil liability. Drug and medical device companies have a legal obligation to follow the FDA recall process independent of the consequences in state court. In other words, a recall is not a "get out of jail free" card.
If you, or someone you love, has been injured by a product subject to an FDA recall and you need legal advice from an experienced Gatlinburg dangerous drug & defective medical device lawyer, contact Fox, Farley, Willis & Burnette, today to schedule a free consultation.
Source:
fda.gov/medical-devices/medical-device-recalls/abbott-recalls-centrimag-circulatory-support-system-motor-due-pump-and-motor-issues
https://www.foxandfarleylaw.com/tennessee-man-files-latest-class-action-against-juul-over-vaping-epidemic/