Tennessee Man Files Latest Class Action Against Juul Over Vaping Epidemic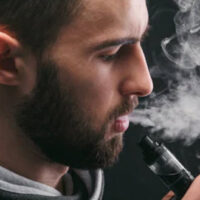 On October 2, 2019, a resident of Collierville, Tennessee, filed what is just one of a growing number of class action complaints against e-cigarette giant Juul Labs, Inc., and its part-owners, Altria and Philip Morris. The lawsuit, filed in Memphis federal court, accuses Juul and its co-defendants of multiple violations of Tennessee law for their role in promoting the ongoing vaping epidemic. The lead plaintiff seeks class certification, a jury trial, and ultimately an unspecified amount of compensatory and punitive damages.
Proposed Class Action Cites Wide Range of Marketing Practices Targeting Teenagers
The lead plaintiff, John Scott Emidy, said in the complaint that he is a 25-year-old Tennessee resident who is "addicted" to Juul's e-cigarette products. The complaint does not go into detail about the circumstances of Emidy's addiction, but rather focuses on more general allegations regarding the marketing practices of Juul and its co-defendants. Similar to other class actions filed against Juul, these allegations include:
using "Big Tobacco practices" to "recreate the luxury of tobacco" via e-cigarettes;
manipulating its "nicotine formulation to make it attractive to youth and non-smokers and more potent and addictive than cigarettes";
falsely marketing e-cigarettes as a "smoking cessation device" that is a "cost-effective alternative to smoking";
employing "youth-focused viral marketing and flavors to hook new underage users on its products";
giving away "free starter packs" at live events in order to "get new consumers hooked";
deploying advertising campaigns to spread the idea that e-cigarettes are "status symbols";
developing "point-of-sale advertising that emphasized" the "positive image" of Juul's e-cigarette "without adequately disclosing its nature and risks";
relying heavily on social media–and in particular, social media "influencers"–to "inundate consumers, particularly youth, with messaging promoting" Juul's nicotine products;
sending "non-age-restricted emails" to promote and track the usage of e-cigarettes;
allowing third parties to "promote" Juul's products using its trademarks to "underage consumers"; and
selling Juul products through its website and offering "enticing discount subscription services."
As a proposed class action, Emidy's lawsuit seeks to represent all Tennessee residents who have purchased a Juul e-cigarette or nicotine pod, either legally or illegally. The complaint also proposes multiple sub-classes, such as underage users who became addicted to nicotine. As noted above, the complaint also cites a number of specific legal causes of action against the Juul defendants, which include negligent and reckless misconduct, fraud, unjust enrichment, breach of implied warranty, and violation of Tennessee product liability laws.
Speak with a Tennessee Dangerous Drug Attorney Today
It should be noted that a federal judicial panel recently agreed to consolidate a number of previously filed Juul lawsuits, including several proposed class actions, before a federal judge in California in what is known as a multi-district litigation (MDL) proceeding. This consolidation does not affect the ability of other plaintiffs, such as Mr. Emidy, to file their own individual lawsuits or class actions. But it is possible these new cases will also be brought into the MDL.
If you or someone in your family is suffering from nicotine addiction or other health problems related to the use of e-cigarettes, and you would like to speak with an experienced Knoxville dangerous drugs lawyer, contact Fox, Farley, Willis & Burnette, today to schedule a free consultation.
Source:
wreg.com/2019/10/03/collierville-man-files-lawsuit-against-juul-parent-companies/
https://www.foxandfarleylaw.com/federal-panel-consolidates-juul-lawsuits-in-california/