Principal Contractors, Workers Compensation, and Tennessee Personal Injury Law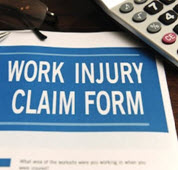 You probably know that if you are injured in an on-the-job accident, your employer has to pay you workers' compensation benefits. The flip side to this is that workers' compensation is an "exclusive remedy" under Tennessee law–this means that by accepting benefits, you cannot then file a personal injury lawsuit against your employer over the same accident.
The exclusive remedy rule can also extend beyond "direct employers" and protect principal contractors from lawsuits brought by employees of subcontractors. For example, let's say you work for a staffing company that assigns you to a manufacturing plant. If you are then injured in an accident at the plant, workers' compensation law prevents you from suing either the staffing company or the plant owner. In this context, the plant owner is considered a "principal contractor."
Bridgestone Faces Trial Over Cleaning Worker Who Was Pulled Into Industrial Fan
But there are many cases where the existence of a contractor-subcontractor relationship is unclear. Consider this recent ruling from a federal judge in Nashville. This ruling is from an ongoing personal injury lawsuit, Adams v. Bridgestone Americas Tire Operations, LLC. As the caption suggests, this case involves an accident at a Bridgestone tire plant.
More precisely, Bridgestone hired a company called Service Tech to clean equipment at its plant in La Vergne. The plaintiff worked for Service Tech. While cleaning a rubber mixing unit at the plant, the plaintiff was "pulled into the large industrial blades of the fan" and sustained "catastrophic" injuries, according to court records. The plaintiff subsequently sued Bridgestone, seeking compensation for his injuries.
In federal court, Bridgestone moved for summary judgment, arguing it was protected by Tennessee workers' compensation law as a "principal contractor." As Bridgestone saw things, the cleaning and maintenance provided by Service Tech was simply part of the regular operations of the La Vergne plant. Service Tech should therefore be viewed as a subcontractor.
U.S. District Judge Aleta A. Trauger did not quite buy this argument and denied summary judgment. Trauger noted that "sometimes one company may perform work for another company without rendering the other company a principal contractor and, by extension, a statutory employer" under workers' compensation. One test used by Tennessee courts in these cases is to look at whether the work performed by the subcontractor "is part of the regular business of the company or is the same type of work usually performed by the company's employees."
This particular case was a close call, Trauger said, since it was not clear from the evidence presented "how necessary the cleaning" performed by Service Tech "truly was to the operation of the plant." That is to say, if the cleaning was essential to keep the plant running, that would favor a conclusion that Bridgestone was a principal contractor. But if the cleaning was simply designed to reduce the potential risk of a fire, as the plaintiff claimed, that would not establish Service Tech performed tasks that were part of Bridgestone's "regular business." Trauger therefore said the plaintiff's case could proceed to trial.
Speak with a Tennessee Personal Injury Lawyer Today
Workers' compensation provides valuable legal protections for employers and employees alike. But workers' compensation should also not serve as a bar to suing third parties whose negligence contributed to a worker's injuries. If you need legal advice on this subject from an experienced Nashville personal injury attorney, contact Fox, Farley, Willis & Burnette, today to schedule a free consultation.
Source:
scholar.google.com/scholar_case?case=14598134347023231093
https://www.foxandfarleylaw.com/can-i-file-a-personal-injury-lawsuit-against-my-employer-even-if-i-already-received-workers-compensation-benefits/