Pa. Court Dismisses Asbestos-Related Talcum Powder Lawsuit Against Colgate-Palmolive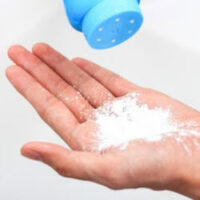 Defective product lawsuits depend on credible scientific testimony, not only to establish how the product in question is dangerous, but also how it actually caused the victim's injuries. A judge will not accept a simple assertion that a product is defective or dangerous. And the court will rigorously screen proposed expert testimony to ensure it complies with the applicable rules governing such evidence.
Victim's Widower Relied on Inadmissible "Hearsay" From Experts
For example, a state appeals court in Pennsylvania recently declined to revive an asbestos-related talcum powder lawsuit against a Colgate-Palmolive due to problems with the plaintiff's proposed experts.
The case, Brandt v. Bon-Ton Stores, revolved around a woman's use of Cashmere Bouquet talcum powder, which was manufactured by Colgate-Palmolive. The woman used the product for a period of approximately 14 years, between 1956 and 1970. In 2014, the woman was diagnosed with mesothelioma–a form of lung cancer caused by exposure to asbestos–and passed away four years later.
Before her death, the woman and her husband–now the plaintiff in this case–sued Colgate-Palmolive in Pennsylvania state court. They alleged that Cashmere Bouquet had been contaminated with asbestos, and this caused the victim to develop mesothelioma. In support of this allegation, the plaintiff proposed testimony from three expert witnesses.
Colgate-Palmolive moved to exclude the expert testimony. The trial judge granted this motion, meaning the plaintiff could not "establish causation," i.e., connect the alleged asbestos contamination to his late wife's mesothelioma. This prompted the plaintiff to appeal the judge's ruling to Pennsylvania's Superior Court.
Unfortunately, a three-judge panel of that court upheld the trial judge's rulings. As the Superior Court explained, the plaintiffs' experts relied on each other's conclusions in formulating their own opinions. For example, one expert testified that the victim suffered a "significant" exposure to asbestos based on air sample testing of Cashmere Bouquet performed by another expert. A third expert, in turn, concluded this exposure caused the victim's mesothelioma based on the testimony of the second expert.
The problem, however, was that the first expert–the one who performed the air sample testing–did not actually testify in this case. Colgate-Palmolive argued that not only was this expert's testing methods unreliable, the other two experts who did testify could not rely on the first expert's conclusions. This constituted a form of inadmissible hearsay. Both the trial judge and the Superior Court agreed with Colgate-Palmolive on this point.
As a result, none of the experts could properly establish that Cashmere Bouquet was contaminated with asbestos, and this contamination caused the victim to develop mesothelioma and die.
Speak with a Tennessee Talcum Powder Lawsuit Attorney Today
Talcum powder and asbestos litigation is not a simple process. It requires carefully building a case and presenting a court with credible evidence establishing causation and the defendant's negligence. So if you need advice or assistance from a qualified Tennessee talcum powder lawsuit lawyer, contact Fox, Farley, Willis & Burnette, today to schedule a free consultation.
Source:
scholar.google.com/scholar_case?case=8980802493555723177
https://www.foxandfarleylaw.com/new-york-city-judge-rules-second-hand-talcum-powder-lawsuit-may-proceed/