Oklahoma AG Announces $270 Million Opioid Settlement with Purdue Pharma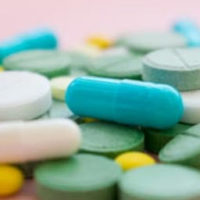 The U.S. legal system continues to deal with the fallout of the opioid crisis. It seems like every day there is another lawsuit filed, either by an individual victim or a government agency seeking to recuperate the costs of treating thousands of victims. And while opioid producers and distributors continue to maintain they have done nothing wrong, their actions speak louder than words.
Purdue Avoids May 29 Trial by Establishing Endowment for Addiction Treatment
For example, Purdue Pharma recently reached a $270 million settlement with the State of Oklahoma over its role in promoting the abuse of opioids, specifically OxyContin. Oklahoma Attorney General Mike Hunter announced the settlement on March 26. According to the New York Times, Purdue was particularly eager to settle with Oklahoma in order to avoid a televised jury trial that had been scheduled to begin on May 28.
The Times also noted that the terms of Oklahoma's settlement "was far larger than two previous settlements Purdue Pharma had reached with other states." This, in turn, could prompt other states to enter settlement talks. Currently, there are roughly 1,600 opioid-related cases pending before a federal judge in Cleveland as part of a multi-district litigation (MDL) proceeding, in which many of the plaintiffs are local governments.
Under the terms of Oklahoma's settlement, Purdue Pharma "will establish a nearly $200 million endowment at the Oklahoma State University's Center for Wellness and Recovery, which will go toward treating the ongoing addiction epidemic nationwide," according to a statement released by Attorney General Hunter's office. Starting in 2020, this endowment will fund a separate entity to the tune of $15 million per year for five years, as well as $20 million in "ongoing contributions of addiction treatment medicine."
Additionally, Purdue Pharma will pay $12.5 million to "directly abate and address the opioid epidemic's" impact on individual cities and counties in Oklahoma. The company is also liable for $60 million in litigation-related costs. Purdue Pharma will also cease promoting opioids in Oklahoma.
Have You Been Harmed by the Opioid Crisis? Call Fox, Farley, Willis & Burnette, Attorneys at Law, to Learn More About Your Legal Options
In his statement, Hunter noted that 50 percent of overdose-related deaths and 80 percent of non-fatal overdoses reported by Oklahoma hospitals "involved a prescription opioid medication." By settling the case now, Hunter said it would be possible to deploy funds immediately in order to "decisively treat addiction illness and save lives."
In addition, the amount of Oklahoma's settlement may also set a baseline for other states and plaintiffs to resolve their own claims against Purdue Pharma. One law professor told the Times, "It telegraphs what these cases might be worth and makes the elephant in the room even larger."
Meanwhile, Purdue and other opioid defendants continue to prepare for what may be thousands of trials. And given this is an ongoing crisis, there are likely to be many more cases filed before all is said and done. If you have been affected by opioid abuse, it is therefore in your best interests to seek timely legal advice. The Tennessee opioid lawsuit lawyers at Fox, Farley, Willis & Burnette, Attorneys at Law, are ready to assist. Contact us today to schedule a free consultation.
Sources:
nytimes.com/2019/03/26/health/opioids-purdue-pharma-oklahoma.html
oag.ok.gov/attorney-general-hunter-announces-historic-270-million-settlement-with-purdue-pharma-200-million-to-establish-endowment-for-osu-center-for-wellness
https://www.foxandfarleylaw.com/ohio-judge-allows-opioid-lawsuit-against-insys-to-proceed/