New Lawsuit Alleges Complications From Use of Polypropylene-based Hernia Mesh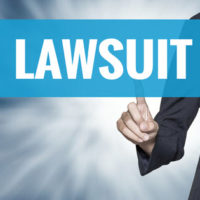 Thousands of Tennessee residents require hernia repair surgeries every year. Surgical mesh is a common medical device used in such procedures to provide support for weakened or damaged tissue around the hernia. This mesh is made from either animal tissue or synthetic compounds, and the latter can remain in the body indefinitely as a type of permanent reinforcement against the hernia.
Unfortunately, hernia mesh surgery can also lead to serious complications. In many cases these complications are the result of defects in the manufacture of the hernia mesh itself. If you find yourself in such a situation, you may have grounds to bring a product liability claim against the manufacturer under Tennessee law.
Defective Hernia Mesh "Degrades and Erodes"
To illustrate the kinds of legal claims that may arise from the use of defective hernia mesh, consider this recent product liability lawsuit filed in Louisiana. The plaintiff is a resident of New Orleans who required a hernia repair surgery in 2015. The plaintiff's surgeons used Perfix Mesh, which is manufactured and sold by the defendants in this case, C.R. Bard, Inc., and Davol Inc.
Because of defects in the hernia mesh, the plaintiff alleged he suffered–and continues to suffer–numerous injuries, including "inflammation, pain, and additional surgery." He specifically points to the use of polypropylene in the defendants' hernia mesh as the primary source of defects. Polypropylene is a type of cheap plastic used to manufacture hundreds of goods, such as fishing line, drink containers, and textiles.
According to the plaintiff's lawsuit, polypropylene "is toxic when inserted into the human body." The polypropylene "degrades and erodes through tissue once implanted," and this in turn, "pulls and stretches" the nerves attached to the hernia mesh, which causes "debilitating pain" in the patient, such as the plaintiff in this case.
Overall, the lawsuit alleges polypropylene surgical mesh "regularly fails to perform as a safe and effective treatment for hernia repair such that the patient requires removal of polypropylene surgical mesh or additional medical treatment." The plaintiff says the defendants knew–or should have known–of the serious health risks associated with polypropylene hernia mesh and failed to take appropriate corrective action. Nor did the defendants warn the plaintiff, or consumers in general, about the potential "side effects, complications, and contraindications" of their products. Consequently, the plaintiff's lawsuit seeks unspecified damages under Louisiana law.
Do You Need to Speak With a Knoxville Hernia Mesh Lawyer?
This Louisiana lawsuit is one of dozens of cases pending throughout the country against different manufacturers of hernia mesh. In fact, a number of cases involving Atrium Medical Group, manufacturers of the popular C-Qur hernia mesh, have been consolidated before a federal court in New Hampshire. That court has already issued an injunction to prevent the continued manufacture or distribution of C-Qur.
If you have been injured due to the use of any hernia mesh product, it is important to speak with an experienced Tennessee defective drug and medical device attorney right away. You may be able to seek compensation for your post-surgery complications, including your pain and suffering. Call the offices of Fox, Farley, Willis & Burnette, Attorneys at Law, in Clinton, Knoxville, Gatlinburg, Pigeon Forge, or Sevierville at 866-862-4855 to schedule a consultation today.
Source:
Baptist v. C.R. Bard, Inc., and Davol Inc., U.S. District Court for the Eastern District of Louisiana, filed Nov. 17, 2017.