N.Y. Judge Allows IVC Filter Lawsuits to Proceed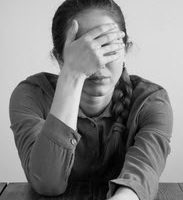 IVC filters were first developed about 50 years ago to protect at-risk individuals from potentially life-threatening blood clots. The original IVC filters were designed to be implanted permanently in a patient's body–i.e., they could not be removed or "retrieved" by doctors once implanted.
But leaving a medical device inside a person's body also carries significant risks. So over the past 15 years, medical device companies developed and marketed "optional" or "retrievable" IVC filters that were only designed to be implanted in a patient's body for a short period of time. Unfortunately, in some cases these so-called temporary filters were rushed to the market without adequate testing, leading to serious complications–and ultimately litigation.
"Temporary" Devices Remain Inside Patients Years Later
On March 22, a federal judge in upstate New York declined motions to dismiss two lawsuits brought by patients who received IVC filters that were supposed to be temporary, but turned out to be permanent. The two lawsuits are unrelated, but as they receive identical legal issues, the judge opted to address both motions to dismiss in a single opinion. The defendants in both lawsuits are Argon Medical Devices, Inc., and Rex Medical, L.P., which produce and market IVC filters under the brand names Option and OptionELITE.
The two plaintiffs each received their IVC filters following knee surgery. Although the defendants marketed their devices as retrievable, doctors advised both plaintiffs that removal would too risky to attempt, despite the fact they suffer from serious pain they attribute to the devices. As of now, the supposedly temporary IVC filters have been in the plaintiffs' bodies for six and three years, respectively.
Based on the fact the devices cannot be removed, together with the complaints regarding their pain and other side effects, the judge overseeing the two lawsuits denied the defense's motion to dismiss allegations of negligence. Similarly, the judge held the plaintiffs pleaded adequate facts to support claims for defective design, failure to warn, breach of express and implied warranty, and fraud under New York law.
At this stage of the litigation, the judge noted, the plaintiffs are not required to present "technical information," which must be obtained or produced during the discovery process. All they need to do is state plausible allegations. For instance, in support of their breach of warranty claim, the plaintiffs pointed to representations made by the defendants' "marketing team and sales agents that the devices were safe, effective, and fit for implantation, both temporary and long-term." Through their physicians, the plaintiffs relied on these statements and believed the IVC filters were safe and effective, which turned out to be false.
Speak With a Tennessee IVC Filter Attorney Today
IVC filters are inherently risky devices. In some cases the filter "migrates" from its original placement location and can travel into a patient's heart or lungs. In other instances a part of the filter breaks off inside the patient's body. This can lead to side effects, such as the chronic pain experienced by the New York plaintiffs, or even death.
Drug device manufacturers and marketers need to be held responsible for putting dangerous and defective products on the market. The Gatlinburg IVC filter lawyers at Fox, Farley, Willis & Burnette, Attorneys at Law, assists patients throughout Tennessee who have been injured by these devices. Call us today at 866-862-4855 if you or a family member have had to deal with the side effects of an IVC filter and need legal advice on what steps to take next.
Source:
scholar.google.com/scholar_case?case=8328233550182308678