McMinn County Crash Temporarily Shuts Down Interstate 75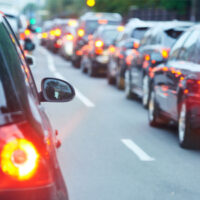 McMinn County, TN (December 22, 2020) The Tennessee Highway Patrol reports that a driver was heading south on Interstate 75 in McMinn County. Fortunately, no one was injured in the crash which occurred shortly before 4 a.m. on December 22nd and involved four tractor-trailers. Substantial property damage, however, is reported to have occurred. As a result of the accident, Interstate 75 south was temporarily closed near mile marker 43. Drivers were urged to use Exit 41 to US 11 South to bypass the crash scene. One lane of Interstate 75 was kept intermittently open for drivers. The cleanup was extensive because crews had to clear the four tractor-trailers from the road.
An article by CRC Group that reviewed 11-year-old data compiled by the Federal Motor Carrier Safety Administration found that adjusted for inflation, the average cost of an accident tractor-trailer crashes averages $382,000, much more than for passenger vehicles. The average cost of car accidents is substantially lower. The main reason for the difference in severity between truck and passenger vehicle accidents is that large trucks weigh twenty to thirty times more than passenger vehicles.
Speak with a Tractor-Trailer Accident Attorney                 
Given their substantial size and weight, when accidents occur involving tractor-trailers in Tennessee, the results are almost always devastating. If you or a loved one has been injured in a tractor-trailer crash and someone else is responsible, you should not hesitate to speak with an experienced attorney. Contact Fox, Farley, Willis & Burnette PLLC today to schedule a free case evaluation.
Note: This post was written based on available resources, news stories, and online reports about this incident. As is often the case with fast breaking news, there is always the risk that some details are still being shared and uncovered. Please contact us if you notice any information that should be changed or added. Thanks!