Man Dies in Norris Lake Accident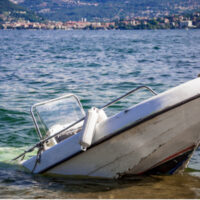 Campbell County, TN (October 17, 2020) A person was killed in a boating accident at Norris Lake on October 17th. The fatal accident took place around 11:00 p.m. and occurred when the vessel struck another boat that was docked on the shore. As a result of the collision, the victim was ejected from his fishing boat. The boat then continued moving and crashed into the shoreline. The boat then caught on fire several hundred years from where the collision occurred. The Tennessee Wildlife Resources Agency later on October 18th located the victim's body through the use of underwater equipment. The victim is reported to have not been wearing a life jacket at the time that the accident occurred.
The most recent data compiled by the United States Coast Guard reveals that drowning is the cause of death in approximately 76% of all deadly boat accidents. Almost 85% of the people who drowned did not wear life jackets. Life jackets play the helpful role of keeping boaters afloat and avoiding drowning. As a result, whenever you go boating in Tennessee, you should remember to wear a life jacket. 
Speak with a Tennessee Boating Accident Attorney                 
If you or a loved one has been injured or killed in a Tennessee boating accident and another party is responsible, it is important to remember that you have rights as an accident victim. One of these rights includes compensation from the responsible party. Contact Fox, Farley, Willis & Burnette today to schedule a free case evaluation.
Note: This post was written based on available resources, news stories, and online reports about this incident. As is often the case with fast breaking news, there is always the risk that some details are still being shared and uncovered. Please contact us if you notice any information that should be changed or added. Thanks!