Justice Department Sues Bankrupt Tennessee Nursing Home Operator for Fraud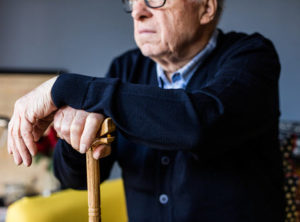 Too many elderly Tennessee residents are victims of nursing home abuse. While the majority of nursing homes provide quality care, an increasing number have come under scrutiny for negligence, malpractice, and outright abuse of residents. In recent years state and federal authorities have started to take the problem of nursing home abuse seriously, leading to a number of legal actions against negligent operators.
Nursing Homes Understaffed, Failed to Provide Proper Medications
On September 7, the United States Attorney's Office for the Middle District of Tennessee, acting on behalf of the Department of Justice, filed a lawsuit against a group of corporate entities that operated nursing homes under the name "Vanguard." According to the lawsuit, Vanguard "failed to provide the most basic and essential skilled nursing services to their residents" at six of its nursing homes in Tennessee. The DOJ cited the following conditions:
chronic staffing and critical medical supplies shortages;
failure to provide standard infection control;
failure to administer medication to residents as prescribed by their physicians;
failure to provide wound care as ordered by physicians;
failure to adequately manage residents' pain; and
providing unnecessary and excessive psychotropic medications to residents and using unnecessary physical restraints on residents.
The DOJ also named Vanguard's director of operations as an individual defendant. He is accused of knowing that resident care at the facilities under his control were "non-existent or grossly substandard" and failing to take appropriate corrective action.
The DOJ's lawsuit is based on the False Claims Act, a law that imposes liability on anyone who knowingly defrauds a government program. Most nursing homes accept patients enrolled in the federal Medicare and Medicaid programs. The Vanguard defendants are accused of filing false claims in that they were required to meet certain standards of care when they accepted Medicare and Medicaid patients and failed to do so. In effect, the DOJ said the defendants received payment from the government for services they did not provide in good faith.
Do Not Wait to Act Against Nursing Home Abuse
It is not clear how much the government will be able to recover through its False Claims Act lawsuit. The Vanguard corporate entities filed for federal bankruptcy protection earlier this year. This action came after several years of mounting legal troubles for Vanguard and its Tennessee nursing homes. In 2013, for instance, Medicare and Medicaid officials cut off federal funds to a Vanguard nursing facility in Madison, Tennessee, after state officials documented multiple problems with patient care in a 143-page report. Among other problems, the report found patients were not given their physician-prescribed medications and that the facility failed to maintain state-mandated staffing levels.
Unfortunately, many cases of nursing home abuse are not discovered until it is too late and the patient dies. That is why if you have a family member in a nursing facility and suspect abuse, you need to take the matter seriously. An experienced Knoxville and Clinton nursing home abuse and neglect attorney can assist you with investigating and, if necessary, litigating a claim against a facility that is not meeting its legal obligations. Contact the offices of Fox, Farley, Willis & Burnette, Attorneys at Law, to speak with someone about your situation right away.
Resources:
justice.gov/opa/pr/united-states-files-false-claims-act-complaint-against-six-vanguard-nursing-facilities-and
tennessean.com/story/news/local/williamson/brentwood/2016/09/07/patients-given-wrong-dose-time-and-again/89970654/