Is a Tennessee Municipality Liable for Failing to Respond to a Suicide Threat?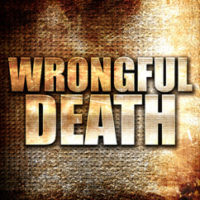 A Massachusetts judge recently issued a landmark decision holding a woman criminally responsible for sending a series of text messages that encouraged her boyfriend to commit suicide. The judge said the defendant's "reckless and wanton conduct" directly led to the young man's death. Defense lawyers unsuccessfully argued the deceased was suicidal well before he met the defendant and his death should not be treated as a homicide.
The Massachusetts decision has potentially set a new standard for criminal liability in suicide cases. But can the family of a suicide victim file a civil wrongful death lawsuit against individuals and entities whose negligent acts may have contributed to the suicide? The Tennessee Court of Appeals recently addressed this question.
Mother of Suicide Victim Claims County Ignored Her Pleas for Help
Unlike the Massachusetts case, this is not a situation where the defendant allegedly encouraged the victim to commit suicide. Rather, the mother of a suicide victim has accused county officials of refusing to offer assistance when she asked them for help in preventing her daughter's death. A trial court dismissed the mother's lawsuit, but the Court of Appeals said the case could proceed.
The facts of the case remain sharply in dispute. The mother's version of what happened can be summarized as follows: In April 2013, her daughter's "mental and behavioral status" declined to the point where she expressed her intention to commit suicide. Upon hearing this, the mother called Cocke County 911 and asked for police assistance to "restrain her daughter" and prevent her from "harming herself."
The mother claims the 911 dispatch operator refused to connect her to the police, informing her that it was "not their policy to respond to domestic family issues." The mother said she called 911 a second time about 45 minutes later, at which time a police officer reiterated they would not respond to a "domestic" issue.
The mother said she then drove to a local police station, about a mile from her house, to ask for assistance "in person." But the doors were locked. She then returned home to find her daughter had killed herself.
City and county officials have strenuously denied these allegations. And the trial judge held that even if the mother's account is true, she could not hold the government liable for wrongful death because, under established Tennessee law, her daughter's suicide was a "superseding cause" that negated any liability arising from the defendants' actions.
The Court of Appeals disagreed. Assuming the mother proves her case–that is, the defendants deliberately refused to send help–a jury could find that it was "foreseeable" the daughter would "follow through her threats to commit suicide." Under these circumstances, the suicide would not be a "superseding cause." Furthermore, while public employees are generally immune from personal injury claims caused by a "breach of duty owed to the public at large," the "reckless misconduct" alleged by the mother here would constitute an exception to that rule.
Do You Need Legal Advice?
No parent should ever lose a child to suicide. If you have a child or another family member who is at risk, you should contact the Tennessee Suicide Prevention Network for assistance. And if you have legal questions surrounding the death of a family member, whatever the cause, and need to speak with a qualified Knoxville personal injury lawyer, contact the offices of Fox, Farley, Willis & Burnette, Attorneys at Law, at 865-766-4200.
Sources:
http://www.bostonherald.com/news/local_coverage/2017/06/michelle_carter_found_guilty_in_landmark_texting_suicide_case
http://www.tncourts.gov/sites/default/files/ramsey_v_cocke_county.pdf