Is a Store Owner Liable for a Customer Injured Off-Premises?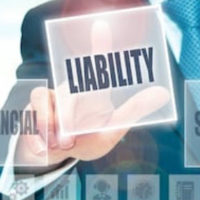 It is not uncommon for personal injury claims to arise from a foreseeable injury that occurs on a business owner's property. But what about a scenario where the injury occurs off-property but is in some way tied to the property owner's failure to act? Does the injured victim still have a viable claim against the property owner?
In one ongoing case, Bishop v. Hamya, Inc., a federal judge in Nashville said that it did not. We have actually discussed this case before in a slightly different context. The basic facts are as follows: The plaintiff attempted to enter a Nashville convenience store when he was confronted by a gang attempting to sell him illegal narcotics. When the plaintiff refused to buy any drugs, the gang members tried to rob him. The gang then chased him off the premises to a location about a quarter-mile away. One of the gang members knocked the plaintiff unconscious with rock, and while lying in the street he was struck by a Metro-owned tow truck.
Previously, U.S. District Judge George Caram Steeh ruled the plaintiff could proceed with his claim against Metro regarding the negligence of its tow truck driver. But in a new ruling issued on April 24, 2019, Judge Steeh dismissed the plaintiff's claims against the owner and operator of the convenience store where the plaintiff's ordeal began.
The plaintiff alleged the convenience store defendants failed to take "proper precautions" for the safety of its customers. For example, the plaintiff argued the defendants failed to provide "adequate lighting" or "adequate security guards." and that they did not take reasonable steps to "discourage loitering and criminal activity" on their premises. In response, the defendants said their security measures were adequate, and in any event they did not owe the plaintiff any legal duty to prevent him from being assaulted with a rock off their premises.
Judge Steeh agreed with the defense. He said the "undisputed" facts showed the convenience store "was well lit, that anti-loitering signs were posted, and that nine surveillance cameras were monitored by a designated employee." Under the circumstances, the judge said it was "not clear what additional security measures" the defendants could have implemented. Likewise, the judge agreed it was unreasonable to impose a duty on the defendants to "prevent an assault on a potential customer located a quarter of a mile away." That is the responsibility of law enforcement, the judge noted, not local business owners.
Speak with a Nashville Car Accident Attorney Today
Cases like these are highly fact-specific and require careful investigation before stepping into court. An experienced Nashville car accident lawyer can provide you with valuable assistance in this area. So if you have been injured in an accident caused by someone else's negligence, contact Fox, Farley, Willis & Burnette, Attorneys at Law, at 866-862-4855 today to schedule a free consultation.
Source:
scholar.google.com/scholar_case?case=3612430703017231229
https://www.foxandfarleylaw.com/tennessee-appeals-court-throws-out-250000-auto-accident-verdict/