Idaho Judge Dismisses Fraudulent Misrepresentation Claim Against IVC Filter Manufacturer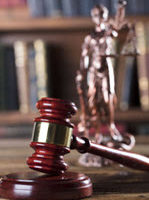 When it comes to dangerous or defective medical devices, such as IVC filters, there are a number of state laws where a victim may be entitled to seek relief. Aside from claims arising from defects in the manufacture or design of the product itself, a pharmaceutical company may be liable in some states for how they market the item. For instance, if an IVC filter manufacturer intentionally or recklessly makes false statements designed to convince patients the product is safe and effective, that may be grounds for a fraudulent misrepresentation claim under Tennessee law.
Judge Holds Current Advertisements Not Relevant to IVC Filter Patient's Claims Regarding Past Knowledge
But such claims are not always simple to prove. Just recently, a federal judge in Idaho dismissed a fraudulent misrepresentation claim against Boston Scientific, a popular IVC filter manufacturer. The claim was part of a larger case brought by a female plaintiff who said she was "at risk of suffering from serious health complications due to the long-term implant" of Boston Scientific's IVC filter.
The plaintiff said she received the filter in 2009 as part of a treatment for deep vein thrombosis (DVT). This is a potentially life-threatening medical condition caused by blood clots in the legs. Doctors typically implant IVC filters to help prevent these clots from traveling into the patient's lungs, which would cause a pulmonary embolism.
Shortly after the plaintiff received her IVC filter, the U.S. Food and Drug Administration (FDA) issued a warning cautioning doctors not to leave IVC filters in their patients for extended periods of time. The FDA later issued a follow-up encouraging doctors to remove previously implanted IVC filters, provided it was safe to do so.
The plaintiff in this case still has her IVC filter nearly 10 years later. As a result, she said she suffers from "constant pain in the abdominal region and the risk of the filter migrating" to other parts of her body. She sued Boston Scientific in Idaho state court on a number of grounds, including fraudulent misrepresentation. Boston Scientific then invoked its legal right to transfer the case to federal court.
U.S. Chief District Judge David C. Nye agreed with Boston Scientific that the plaintiff could not support her fraudulent misrepresentation claim under Idaho law. The main problem Judge Nye identified was that various "statements" allegedly made by Boston Scientific did not provide a valid pretext for a fraudulent misrepresentation claim. For example, the plaintiff cited Boston Scientific's "current website and brochures," which allegedly make false statements regarding the safety of its IVC filters. But the judge said that had no bearing on "what representations were made by Defendants to [the plaintiff's] physicians and implanting surgeon" at the time the plaintiff received her IVC filter. Indeed, the plaintiff failed to explain what specific advertising materials, if any, her and her doctors actually relied upon before deciding to proceed with the implantation.
Speak with a Tennessee IVC Filter Lawyer Today
Defective medical device lawsuits like these involve a great deal of preparation and investigation into the specific facts of each case. This is why it is essential to work with a qualified Tennessee IVC filter attorney. Contact the offices of Fox, Farley, Willis & Burnette, Attorneys at Law, if you need to speak with a lawyer today.
Source:
scholar.google.com/scholar_case?case=8934192471458970547
https://www.foxandfarleylaw.com/was-your-doctor-properly-warned-about-the-risks-of-ivc-filters/