How federal regulations govern truck safety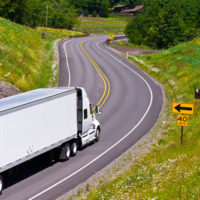 Tennessee and federal laws and regulations that implement those laws govern the safe operation of commercial trucking companies and their employees. At the state level, the Tennessee Highway Patrol Commercial Vehicle Enforcement Division is responsible for inspecting commercial vehicles and driver logs, patrolling highways to safeguard against truck traffic violations, and weighing commercial vehicles. The federal agency responsible for implementing many of these regulations is the Federal Motor Carrier Safety Administration of the US Department of Transportation.
The FMCSA is the custodian of federal regulations that if violated can lead to liability on the part of trucking companies. There regulations include, but are not limited to, standards for the issuance of commercial driver licenses, training of truck drivers, testing drivers for drug and alcohol abuse, ensuring that drivers comply with periodic rest requirements, and making sure that truck companies comply with maintenance and repair inspection and recordkeeping requirements.
Although you have no role in the enforcement of trucking company compliance with Tennessee and federal regulations, you may still be able to use these regulations to your advantage if you get into an accident with a commercial truck. If a trucking company, its employees or both have engaged in violations of regulations, those violations may support your lawsuit by providing evidence of negligent conduct on the part of the defendants.
Your personal injury attorney who is experienced with truck accident cases will know how to obtain the relevant trucking company records through a process known as legal discovery, and will be able to determine from those records whether there have been any lapses of compliance.