How Does Tennessee Law Protect Uninsured Accident Victims?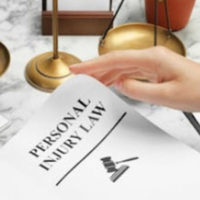 If you have been seriously injured in an accident, you may be faced with paying tens of thousands of dollars in medical bills, especially if you lack insurance. And even if you are able to recover some amount of damages in a personal injury claim against the person who caused your accident, that may be enough to cover all of your expenses.
Court: No Private Right to Sue Hospitals for Overbilling
Tennessee law does offer some protection for uninsured accident victims. Section 68-11-32 of the Tennessee Code forbids any licensed healthcare facility in the state from "requiring an uninsured patient to pay for services in an amount that exceeds one hundred seventy-five percent (175%) of the cost for the services provided."
But according to a recent decision from the Tennessee Court of Appeals, Fowler v. Morristown-Hamblen Hospital Association, this statute does not give individual uninsured patients the right to sue hospitals if they are overcharged.
This case involved a proposed class action brought by two plaintiffs who were injured in separate car accidents. Each received treatment for their injuries at Morristown-Hamblen County Healthcare (the defendant). According to the plaintiffs, they were both uninsured at the time, yet the defendant charged them more than the 175 percent of cost allowed by Section 68-11-32. On that basis they sought damages on behalf of themselves and any other uninsured patients who were overcharged.
The defense raised two arguments in response. First, the hospital said these plaintiffs were not uninsured–which the statute defines as someone "with no public or private source of payment for medical services"–because they each received insurance settlements from the negligent drivers who caused their respective accidents. Second, the hospital argued Section 68-11-32 did not create a "private cause of action." In other words, the State of Tennessee had the right to enforce the statute, but not individual victims.
A trial court rejected the first argument, holding that "recovery for tort damages does not constitute a 'payment for medical services'" under Section 68-11-32. However, the judge agreed with the defense that the statute did not confer a private right to sue. On this point, the judge cited Section 1-3-119 of the Tennessee Code, which states no legislation adopted by the Tennessee General Assembly creates a private right of action unless it contains "express language creating or conferring" such a right.
The Court of Appeals agreed with the trial judge's reading of the law. It rejected the plaintiffs' contention that Section 1-3-119 violated the Tennessee Constitution, which guarantees that "all courts shall be open" in the state for a person alleging injury to their person or property. The appeals court explained this language did not limit the General Assembly's ability to "alter, amend, and abolish statutory and common law rights." This includes deciding "which rights are personal in nature and enforceable through a private cause of action."
Speak with a Knoxville Personal Injury Attorney Today
Dealing with medical bills is just one of the many financial and psychological hurdles accident victims need to overcome on the road to recovery. If your accident was the result of third-party negligence, a Knoxville personal injury lawyer can help. Contact the offices of Fox, Farley, Willis & Burnette, to schedule a free consultation with an accident lawyer today.
Source:
tncourts.gov/sites/default/files/fowler_v._morristown_e2018-00782.pdf
https://www.foxandfarleylaw.com/supreme-court-allows-personal-injury-lawsuit-against-tva-to-proceed/