Supreme Court Allows Personal Injury Lawsuit Against TVA to Proceed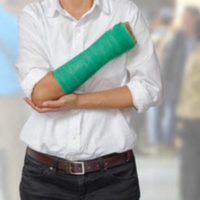 Personal injury against government agencies are often complicated by the legal principle of "sovereign immunity." Essentially, you cannot sue the government unless it consents, typically through legislation waiving the immunity. At the federal level, for example, the Federal Tort Claims Act (FTCA) allows victims of government employee negligence to file a personal injury claim, unless the federal worker's actions involved some performance of a "discretionary function."
Kagan: No "Discretionary Function" Exception for Federal Corporation
The U.S. Supreme Court recently addressed sovereign immunity in a slightly different context. The defendant in this case is the Tennessee Valley Authority (TVA), one of the state's best-known employers. The TVA is a government-owned corporation. This means that the TVA can "sue and be sued in its corporate name," which functions as a waiver of sovereign immunity.
In the case before the Supreme Court, the plaintiff filed a personal injury claim arising from an accident involving TVA employees. The employees were replacing a power line over the Tennessee river. At some point one of their cables failed, causing a power line to fall into the river. Several hours later, the plaintiff was driving his boat in the vicinity and collided with the still-submerged power line. The impact killed a passenger in the boat and seriously injured the plaintiff.
The plaintiff subsequently sued the TVA for negligence. Before the trial court, the TVA moved to dismiss the case, arguing sovereign immunity still applied since the underlying negligent act–the employee's mishandling of the cable–involved an "exercise of discretionary functions." The trial court agreed with this interpretation of the law and granted the TVA's motion to dismiss.
The Supreme Court unanimously reversed, however, holding that there was no "discretionary function exception" to the TVA's waiver of sovereign immunity. Writing for the Court, Justice Elena Kagan said that exception was part of the FTCA. But nothing in the statute creating the TVA "expressly recognizes immunity for discretionary functions." The law simply states the TVA is a corporation that can be sued in its own name. Congress could have made the decision to include an exception in the TVA statute, Kagan said, and it was not the Court's function to "let the FTCA in through the back door."
Kagan also rejected the federal government's view that allowing lawsuits of this kind against the TVA would somehow violate the constitutional "separation of powers." She noted that the "scope of immunity that federal corporations enjoy is up to Congress," not the executive branch. The plaintiff therefore could proceed with his lawsuit against the TVA.
Speak with a Tennessee Personal Injury Lawyer Today
Whether you are dealing with a public or private corporation, successfully pursuing a personal injury claim is rarely without legal challenges. That is why it makes sense to work with an experienced Knoxville personal injury lawyer who can guide you through the process. If you have been injured in an accident and need legal advice, contact Fox, Farley, Willis & Burnette, Attorneys at Law, to schedule a free consultation.
Source:
supremecourt.gov/opinions/18pdf/17-1201_j426.pdf
https://www.foxandfarleylaw.com/tn-hospital-accused-of-coercing-expert-witness-in-medical-malpractice-case/