Five Major Opioid Manufacturers Face Lawsuit Over Addiction Crisis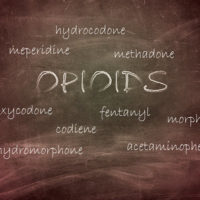 Opioid addiction has quickly become one of the most significant threats to public health in Tennessee. An April 2016 article in The Tennessean cited estimates from the U.S. Centers for Disease Control that found approximately 1 in 6 Tennessee residents–over 1 million people–were "in various stages of misuse, abuse, and treatment" related to opioids. The report also noted that more Tennessee residents died from opioid overdose than car accidents in 2014, the last year for which full data was available at the time.
Ohio AG Claims Opioids Are a "Public Nuisance"
To the north of Tennessee, in Ohio, state officials have initiated legal action against opioid manufacturers, alleging they are responsible for this nationwide epidemic of drug abuse and death. Ohio Attorney General Mike DeWine announced the lawsuit on behalf of the state at a May 31 press conference in Columbus.
DeWine accused five companies–Purdue Pharma, Endo Health Solutions, Teva Pharmaceutical Industries, Johnson & Johnson, and Allergan–of violating a number of Ohio consumer protection laws. Among the allegations, the lawsuit said the defendants created a "public nuisance by disseminating false and misleading statements about the risks and benefits of opioids." In essence, the state maintains the defendant manufacturers "fueled the opioid epidemic" by minimizing the addiction risk of their products while overstating their medical benefits through advertising and marketing campaigns.
DeWine compared the opioid manufacturers actions to those of "Big Tobacco" in prior decades. His lawsuit claims the manufacturers funded numerous third parties–including "key opinion leaders" and "seemingly neutral and credible professional societies"–who misled doctors into prescribing opioids, despite the fact they are "addictive drugs, unsafe in most circumstances for long-term use." The lawsuit further notes findings by the CDC and the U.S. Surgeon General that cited the "heavy marketing of opioids to doctors" as a critical factor in the rise of abuse cases.
The lawsuit seeks an injunction against the defendants to prevent them from "continuing to misrepresent the risks and benefits of the use of opioids for chronic pain." DeWine also wants unspecified monetary damages on behalf of the state and consumers who purchased opioids as a result of the defendants' alleged illegal actions.
Will Tennessee Follow Ohio's Lead?
In the wake of DeWine's announcement, at least one prominent Tennessee politician has called upon the Volunteer State's attorney general to follow suit. On June 1, Tennessee House of Representatives Speaker Beth Harwell sent a letter to Attorney General Herbert H. Slatery III, in which she asked him to "review the lawsuit filed by General DeWine and consider taking legal action, if appropriate, in Tennessee." In her letter, Harwell noted that she has already "appointed a task force to determine the best strategies for tackling" Tennessee's opioid abuse crisis.
Opioids are not the only potentially dangerous or defective drug marketed to Tennessee consumers. If you have been injured due to a dangerous prescription or over-the-counter drug and need advice on how to proceed from an experienced Knoxville personal injury lawyer, call the offices of Fox, Farley, Willis & Burnette, Attorneys at Law, today at 866-862-4855.
Sources:
tennessean.com/story/money/industries/health-care/2016/04/02/opioid-abuse-has-death-grip-tennessee/82386402/
ohioattorneygeneral.gov/Media/News-Releases/May-2017/Attorney-General-DeWine-Files-Lawsuit-Against-Opio