First "Bellwether" Taxotere Trials to Begin in 2018-2019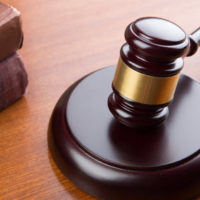 One of the most common side effects of chemotherapy is temporary hair loss. Unfortunately, the manufacturers of certain chemotherapy drugs like docetaxel–marketed by Sanofi-Aventis under the brand name Taxotere–failed to disclose their products may actually cause permanent hair loss. In 2015, the U.S. Food and Drug Administration required Sanofi-Aventis to amend its labeling for Taxotere to warn patients that their hair loss may be permanent. But this warning came too late for the thousands of patients who were prescribed Taxotere during the previous two decades.
More Than 1,500 Cases Pending Before New Orleans Judge
At least 1,500 patients who suffered permanent hair loss due to Taxotere have sued Sanofi-Aventis and its subsidiaries for negligence, fraudulent misrepresentation, fraudulent concealment, breach of express warranty, and violation of state product liability laws. As is commonly done when there are hundreds of claims involving the same dangerous drug or medical device, a panel of federal judges have consolidated the cases before a single judge, in this case Judge Kurt D. Engelhardt of the U.S. District Court in New Orleans.
Judge Engelhardt will not actually try all of the Taxotere cases at once. Instead, several individual claimants will serve as "bellwether" plaintiffs. The outcome of these initial trials will inform the decision making of the remaining plaintiffs. If the jury returns a verdict in favor of the initial plaintiffs, for example, that judgment can help determine how much the other victims can seek during settlement negotiations. The bellwether cases will also serve as a test of the evidence against Sanofi-Aventis and its co-defendants.
For example, the bellwether plaintiffs are expected to introduce into evidence a 2005 study of breast cancer patients in Bangladesh who took Taxotere. This study found that approximately 10 percent of patients suffered permanent hair loss. Furthermore, Sanofi-Aventis knew of this risk and yet did not amend its U.S. warning labels until 2015, more than 10 years later. Meanwhile, such amended warnings were made in the European Union and Canada several years earlier.
As is often the case in defective drug litigation, the issue is not whether or not Taxotere was effective in treating cancer. Instead, it is whether patients were able to make an informed choice. Many of the current Taxotere plaintiffs are women for whom unexpected permanent hair loss is psychologically and emotionally devastating. They may have made different choices about their cancer treatment had Sanofi-Aventis clearly disclosed the risks of Taxotere.
Unfortunately, it will likely be several years before the Taxotere lawsuits are fully resolved. Judge Engelhardt has tentatively scheduled the first bellwether trial for September 2018, with a second trial to follow starting in January 2019. Of course, it is possible that Sanofi-Aventis will agree to a global settlement of all claims before then, and talks reportedly remain ongoing.
Are You a Taxotere Victim?
If you have suffered permanent hair loss after using Taxotere, you may be entitled to compensation for your ongoing medical expenses, as well as your pain and suffering. An experienced Tennessee Taxotere lawyer can review your case and explain your legal options. Contact the offices of Fox, Farley, Willis & Burnette, Attorneys at Law, today at 866-862-4855, to schedule an initial consultation in our Knoxville or Clinton offices today.